No 2 China: Continued retail growth
Even with less bullish economic growth, China remains impossible for retailers to ignore. Retail sales in the world's most populous country increased by 13 percent in 2013 to $2.6 trillion. Looking ahead, urbanization, increasing disposable incomes, and loosening of the family planning policy are expected to fuel future growth.
China's e-commerce market is growing significantly and now accounts for eight percent of all retail.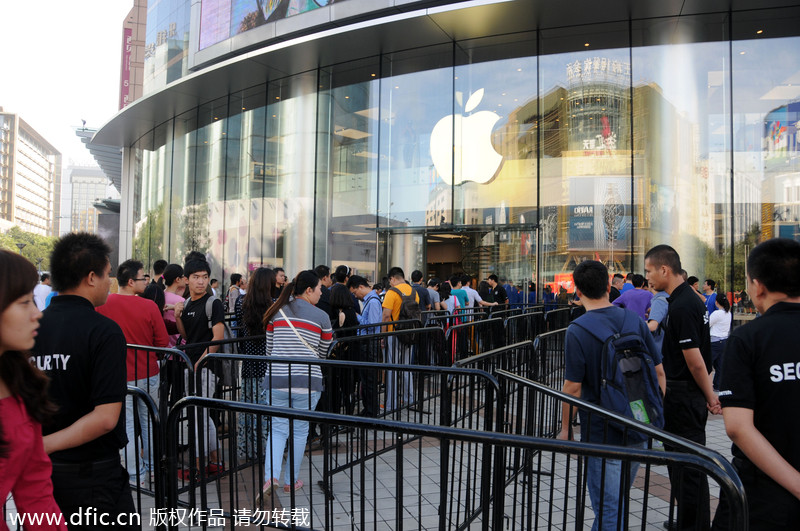 Chinese customers queue up in front of an Apple store in Beijing, China, Sept 20 2013. [Photo/IC]