No 4 United Arab Emirates: Increasingly sophisticated consumers
Retail sales in the UAE, grew five percent in 2013 to $66 billion. Dubai's winning bid for Expo 2020 highlights the country's bright future. Other massive infrastructure and development projects will open soon.
The UAE has a growing need for more sophisticated formats as consumers need change. On one hand, consumers are demanding more proximity. On the other hand, retail saturation has brought some interesting and innovative concepts.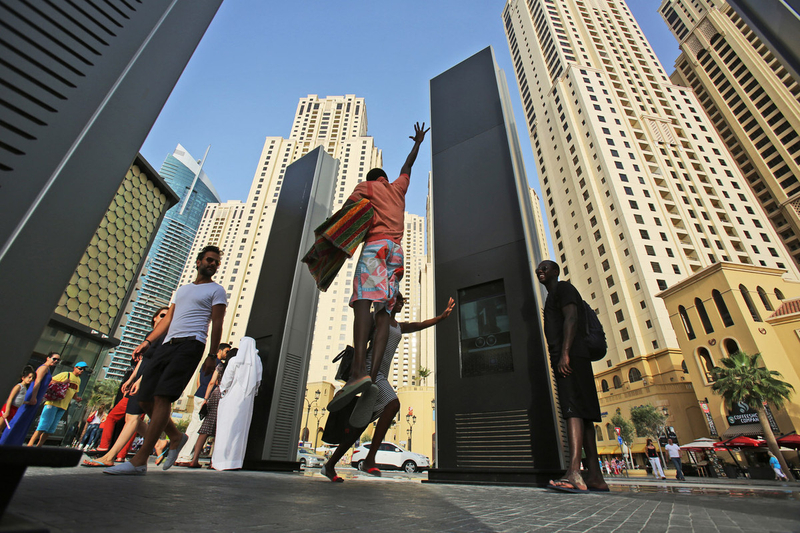 On April 19, 2014, people try to get their picture taken from a camera installed on an advertising board at the entrance of the Beach in Dubai, United Arab Emirates. The Beach, which was opened in February 2014, is the UAE's first outdoor cinema and beachfront mall, including many shops, restaurants, outdoor walking areas and a playground. [Photo/IC]