No 8 Kuwait: Appetite for luxury
Kuwait's rapidly growing GDP makes it a strong retail market, and high oil prices, strong trade and fiscal surpluses and large government reserve create a positive outlook. Retail sales have grown at 4.3 percent per year since 2011, roughly half the rate of GDP. However the country is still a popular location for luxury retailers.
Kuwait is drawing new high-end retail development. The Avenues Mall added more than 800 units in 2013, and the Gate Mall is expected to open in 2014. Meanwhile, premium brands expanded with unique store offerings. Swiss brand Chopard opened its largest boutique with a store designed by renowned architect Thierry W. Despont. Louis Vuitton is completing work on a lavish two-level outlet at the Avenue Mall.
Grocery in Kuwait is fragmented, with modern retailers holding only a minor of the market. The top five retailers account for only about 10 percent of grocery spending, with the rest in the hands of co-op societies and traditional corner stores.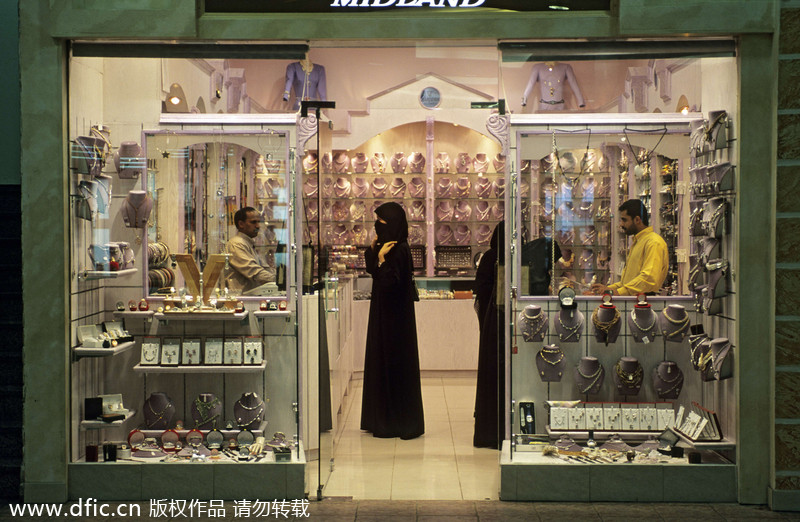 A downtown shop in Kuwait City, capital of Kuwait on Jan 5 2013. [Photo/IC]