Management consultancy company A. T. Kearney has released its latest FDI Confidence Index, raking countries according to their capability to attract investment.
Let's take a look at this year's top 10 most attractive destinations for foreign direct investment.
No 10 France
France, ascending from No 12, reclaims position in the top 10 this year. A.T. Kearney attributed this rise to President Francois Hollande's efforts to increase France's competitiveness, including making public spending more efficient, the healthcare system more cost-conscious, and administrative processes simpler. In addition, boasting a roster of leading brands, skilled workers and generous research tax write-off are all incentives for investors.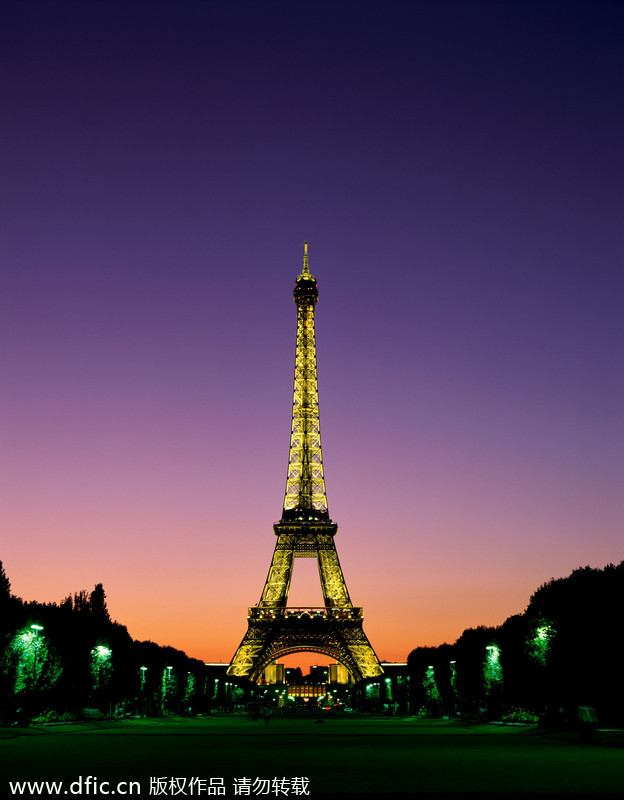 Night view of Eiffel Tower in Paris, on June 25, 2012. [Photo/IC]