No 6 Armenia: A regional play
Also located at the crossroads of Western Asia and Eastern Europe, Armenia's GDP is growing fast and its retail market remains unsaturated. Its location makes it a strong regional entry point. A planned customs union with Russia, Kazakhstan, and Belarus could improve its prospects.
The main challenges are small population and strong monopolies in certain sectors. Carrefour's still postponed entrance into Armenia highlights the difficulties. However, international retailers benefit from a market that is shifting to modern formats, and from government efforts to attract foreign investment. The government eliminated company registration fees and created a unified income tax for social contributions.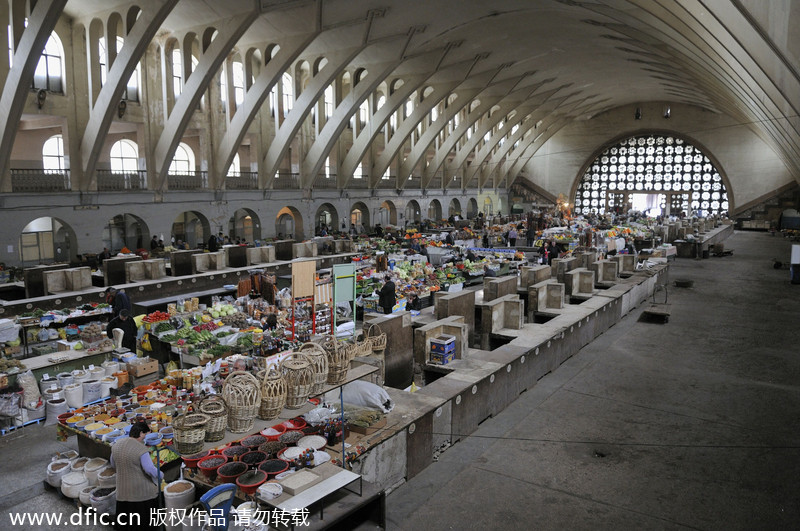 A market hall in downtown Yerevan, capital of Armenia. [Photo/IC]