No 9 Malaysia: A strong and stable market
Malaysia moves up four spots to ninth, its highest ranking since 2007. Malaysia has a small population of about 30 million and economic growth softened in 2013, but its high income per capita of $10,460 and young population (nearly half of Malaysians are younger than 25) make it a strong and stable market.
Higher disposable incomes are bringing faster growth to premium categories such as fashion, sporting goods, and electronics than to basic food and beverages. Modern retail dominates in urban centers, while traditional formats lead in rural areas.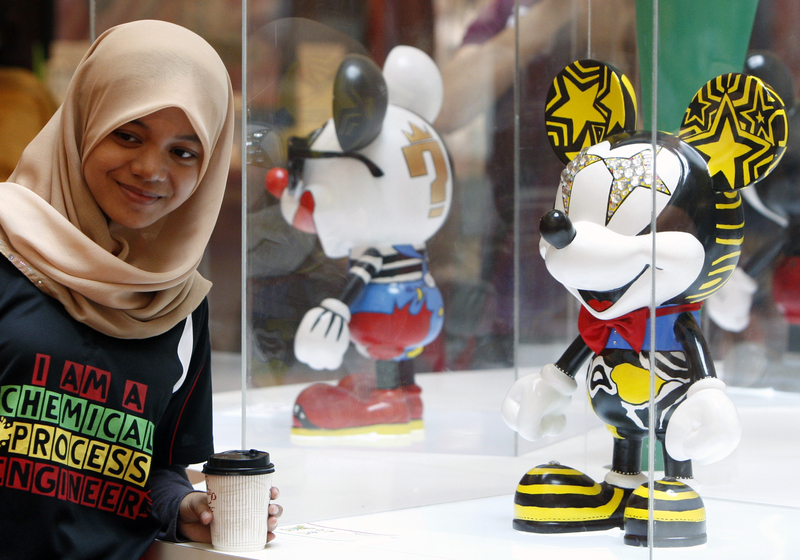 A visitor pauses near some Mickey Mouse dolls on display during the "Mickey Mouse Through The Years Since 1928" exhibition at a shopping mall in Kuala Lumpur, Malaysia, May 25, 2012. [Photo/IC]