Beijing expectant over change at EU helm
By Fu Jing ( China Daily Europe )
Updated: 2014-07-04 08:09:52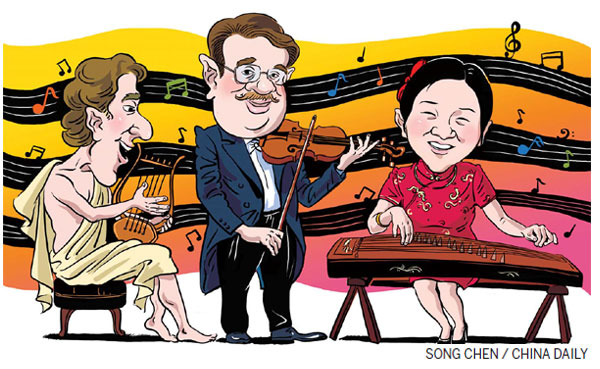 In the midst of political changing of the guard, impetus with China ties should not be lost
European politicians, similar to footballers vying for the World Cup in Brazil, have staged a European cup of politics to grab top seats in Brussels. The reshuffle in Europe's leadership will not be complete until the end of this year, but the two most important posts, the presidencies of the European Commission and the European Parliament, have been filled.
The two new presidents are well acquainted with China and its leaders. The third most important post, that of chair of the European Council, a body comprised of state or governmental heads of EU members, will be chosen later in the year.
It is to be hoped that even as the new leaders settle in and other elections are finalized, those in charge help keep up the impetus of improved relations between China and the EU that was achieved during President Xi Jinping's visit to Belgium, France, Germany and the Netherlands three months ago.
Martin Schulz, 58 of Germany, reelected president of the European Parliament on July 1 for another 30-month term, met Xi in March and pledged to strengthen political dialogue between China and Europe. China and Europe are interdependent, he says, and for the relationship to further prosper, political dialogue and not just commercial ties must be reinforced.
In Brussels, Schulz is one of the senior officials who are most adept at being able to deal effectively with Beijing. Over the past 10 years, he has been at the forefront of increasing inter-party exchanges between the Communist Party of China and European Parliament political groups.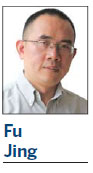 Jean-Claude Juncker, who will be the European Commission President from Nov 1, and was prime minister of Luxembourg from 1995 and 2013, making him the longest-serving head of government of any EU country, probably knows China even better than Schulz. Many Chinese will recognize him from his dealings with three Chinese premiers before Li Keqiang. He has visited China about 10 times.
Juncker, who will replace Jose Manuel Barroso, has been a keen and vociferous advocate of the EU project. As a major driver of euro project, he knew the significance of China's role in helping stabilize the European economy, which he learned before he quit from chairman of Eurogroup at the height of the European financial and sovereign debt crisis, originating from US financial turmoil.
His five-year appointment as commission president is subject to parliamentary ratification this month.
While this year's European elections have still not run their full course, it is clear that results and appointments so far point to continuity in bilateral relations between Beijing and Brussels.
Europe's new leaders may well be too preoccupied at the moment filling political positions in Brussels, but in any talk of foreign policy, several reminders are essential.
First, they and all other European politicians should not forget that as stable as their continent is overall - if Ukraine is put to one side - there are many conflicts and wars elsewhere.
The European Union project is, above all, one that aims to promote peace, something that, by and large, it has done admirably.
European politicians are fond of saying that the world is interdependent. That may come across as a platitude, but there is something to it. Beijing often complains that Brussels is too ready to link its foreign policies with those of the US, and it needs to be more ready to collaborate, to negotiate and to compromise.
Brussels and Washington are fond, too, of vaunting their shared values and saying that others should emulate them. But consider for a moment Iraq, Libya and Syria - to name but three - and you find yourself casting a mournful eye over the humanitarian disasters that such values have wrought.
However, let it not be forgotten that while some European countries have had a hand in creating such disasters, wiser ones have been resolute in opposing the folly of conflict. Europe's new leaders need to make it clear that for them, the path of peace will always be the way they choose.
During Xi's recent visit, he encouraged China and Europe to become partners in peace. Both sides now need to take action to put this into practice.
There is barely any need to stress the necessity to bolster commercial relations between China and Europe. Right now, 1 billion people on the planet live in advanced economies, half of them in Europe. China is now trying to ensure that its 1.3 billion people can have the opportunity to enjoy such high standards of living.
Europe's leaders ought not to forget that, because in pursuing such goals, their countries have set a sterling example for China regarding economic growth, social welfare and market regulation.
In commercial relations, the two sides are working on a bilateral investment agreement, and it will be a grand legacy for Juncker if he can manage to get the deal signed during his five-year term with the help of a parliament that does not stand in the way.
In addition, China is keen on beginning free trade talks with the EU. Such agreements with Iceland and Switzerland have just gone into force, and Juncker and Schulz know the magnitude of an agreement on a continent-wide scale. However, at the moment the EU is greatly focused on investment and trade talks with the US.
In April, Beijing made public its policy paper on the EU, a goodwill gesture to further engage Europe. Brussels needs to reply swiftly.
While the EU is in leadership transition, its member states have sped up exchanges with China. Among others, German Chancellor Angela Merkel is due to visit China shortly, and Li Keqiang has just been in Britain and Greece.
Brussels needs to pave the way for more frequent exchanges between China and its member states. Brussels should also make public its new policy stances towards Beijing. After all, those who are about to place their hands on the helm know China well, so there is no reason to wait.
The author is chief correspondent of China Daily based in Brussels. Contact the writer at fujing@chinadaily.com.cn

We will not give up search, Li vows
International hunt for missing airliner continues after fruitless six-day search