UK Festival celebrates Chinese art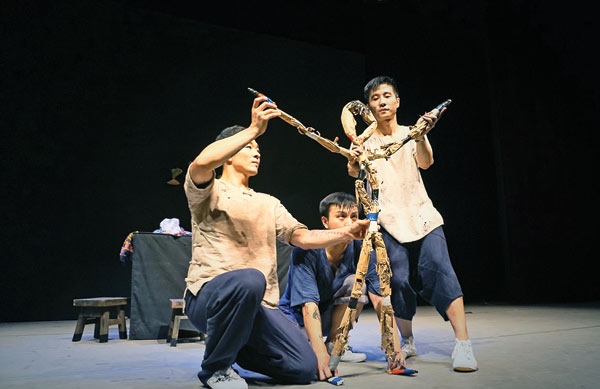 A scene from Little Soldier Zhang Ga, a play that will be performed at the China Changing festival. [Photo provided to China Daily]
Events include works by some of the most innovative artists in China
Some of the best British-Chinese and South East Asian artists will take center stage at the second China Changing Festival at London's Southbank Centre.
The international festival was launched in December 2016 and incorporates works by some of the most innovative artists practicing in China as well as leading and emerging UK-based Chinese and South East Asian artists.
Among the highlights will be a conversation with television host, publisher and media mogul Hung Huang. Often referred to as China's Oprah Winfrey, she will discuss her life, work and the role of the media in contemporary China.
The festival also features dance, concerts, theatre, music, audio visual performances and panel discussions exploring modern Chinese art, culture and identity.
Rachel Harris, creative producer of festival development at Southbank Centre said the"action-packed program'' was a celebration of "artistic excellence'' and Chinese and UK partnerships.
"China is a multifaceted country, experiencing an impressive expansion of cultural infrastructure in the context of its rich, ancient artistic heritage,'' Harris said. "With this festival, we hope to explore and give an insight into the breadth of China's creativity and creative influence."
There will also be family fun with calligraphy workshops and puppetry and dance performances throughout the day. One such performance is the story of Little Soldier Zhang Ga, told using puppetry and physical theatre.
The China Changing Festival talks program will bring the stories and experiences of women to the fore.
Leading Chinese writers Guo Xiaolu and Zhang Lijia will read and hold discussions about their most recent books and shine a light on the experience of generations of women in modern China.
SINK, based on a true story of Chinese writer Lao She, comes to London from a successful Edinburgh Fringe run and offers a reflection on the shifting role of culture in China.
There is also an opportunity to take part in the Chinese square-dancing craze, guangchangwu.
In China, the dance is performed in a public square and it's particularly popular among retired women, who've earned the nickname "dancing aunties".
The China Changing Festival takes place on Oct7.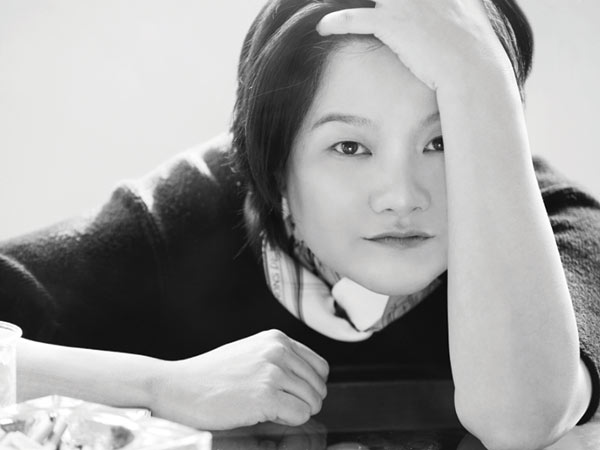 TV host Hung Huang will discuss her life and work. [Photo provided to China Daily]