UK PM promises cash aid for tower fire survivors as anger mounts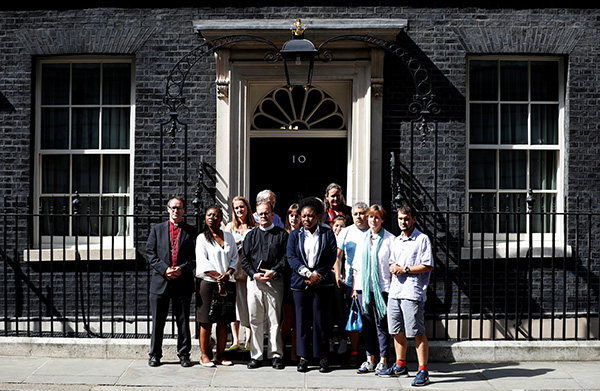 Victims of the Grenfell apartment tower block fire and volunteers leave 10 Downing Street after a meeting with Britain's Prime Minister Theresa May in London, June 17, 2017.[Photo/Agencies]
FINANCIAL SUPPORT FOR SURVIVORS
May pledged that each household destroyed by the fire would get 5,500 pounds (about 7045 US dollars) from a five million pound aid fund.
The aid fund would also meet funeral costs, and top up payments for those households with complex or additional needs. The fund under be kept review and will increase if necessary, said May.
In addition May pledged to pay the legal costs of survivors at the public inquiry into the disaster which she announced on Saturday, and that the cost of temporary housing for all survivors would be met.
May also said the government would fund emergency mental health support to the tune of 1.5 million pounds.