Greece likely needs fourth bailout: economist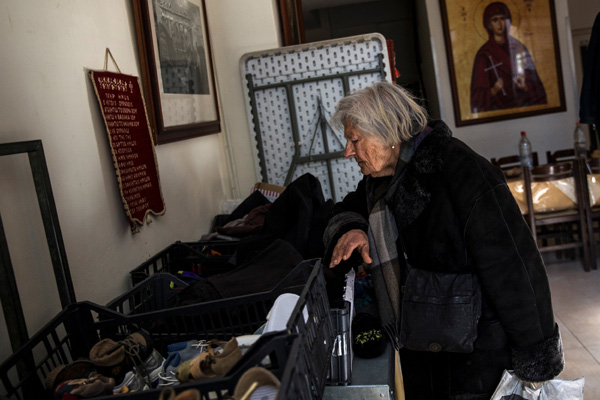 An elderly woman searches through donated clothes at a soup kitchen run by the Orthodox church in Athens, Greece, February 15, 2017. [Photo/Agencies]
ATHENS - Greece will likely need a fourth bailout program, according to Cypriot economist and 2010 Nobel laureate Christoforos Pissarides.
"I am afraid there will be a fourth memorandum," 69-year-old Pissarides said in an interview with local SKAI television's program "Weekend with Action".
"The crisis and austerity will end when Greece will be able to return to international financial markets," Pissarides said, adding that in his view it was rather unlikely to happen before the end of the current bailout in August 2018.
The expert called for more reforms with no delays to attract investment in order to exit the seven-year debt crisis.
Pissarides referred to political instability and shortage of political willingness to carry out reforms as the main factors behind Greece's problems in the implementation of the bailouts.
Greece had signed three bailout programs with international lenders since May 2010 to address the debt crisis.