Home / World / Newsmakers
Chinese couple to fly 80,000 km around the world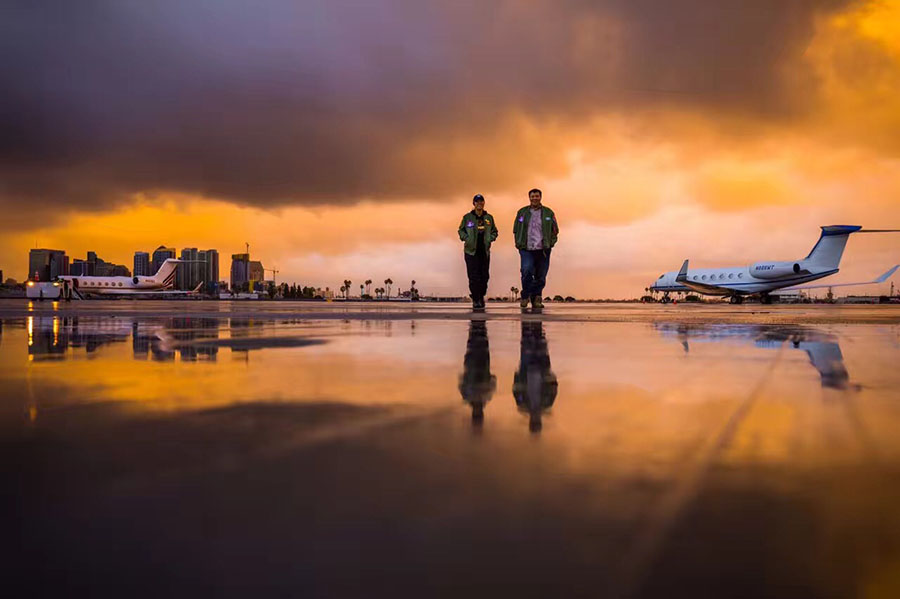 Zhang Xinyu and Liang Hong pose together with aircraft Harbin Y-12. [Photo provided to China Daily]
Judging by how a Chinese married couple named their trip around the world, On the Road, one easily reminisces about the eponymous novel by American author Jack Kerouac.
Zhang Xinyu and Liang Hong began their across-the-globe trip on Jan 29, one day after the Chinese Lunar New Year, when most people in the country get together with their families.
Piloting China-made aircraft Harbin Y-12, they took off from northeastern city Harbin. They arrived in Alaska on Feb 10 after flying through Russia and the Bering Straits. Since then they've been traveling within the United States.
After their North America stop-over, they will head down across the Equator into the Southern Hemisphere as part of the 80,000 km journey before returning to China.
Compared with Kerouac's trans-continental trip, which appealed to readers for anecdotes of people he met during the trip, the Chinese couple's adventure is further-reaching and more tech-savvy.