Home / World / Newsmakers
Chinese couple to fly 80,000 km around the world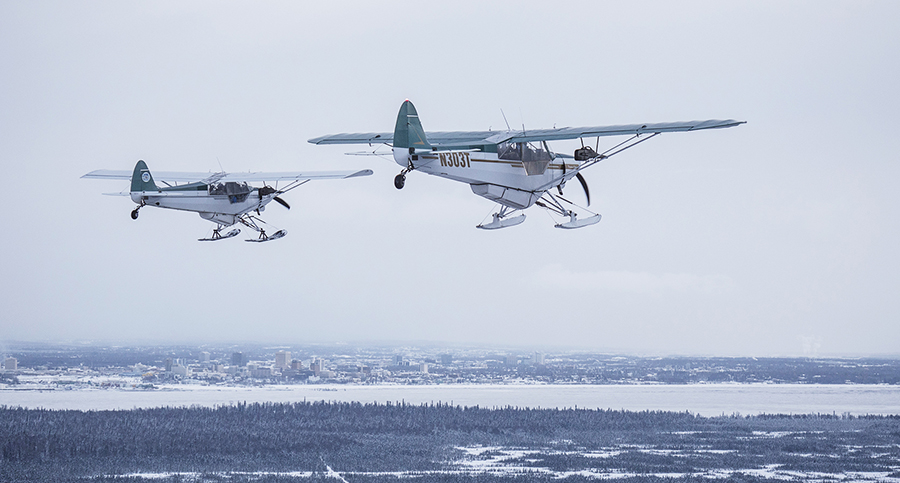 Planes fly above the sea in a picture taken by Zhang Xinyu and Liang Hong during their trip around the world. [Photo provided to China Daily]
Zhang and Liang recorded most of their travels on social media, mainly on Weibo and WeChat.
The similar spirit, though, lies in the way they observed local culture with a discerning eye.
Through their eyes many Chinese followers on Weibo got a look into Anchorage, an Alaskan city known for its aircraft-friendly culture. It's more common to see a glider than a car parked outside a house, according to Liang.
The couple has also learned from locals how to land in extreme icy weather.
They regularly release pictures throughout their trip, with their followers often in awe of the majestic natural beauty.