Italian PM to resign after approval of 2017 budget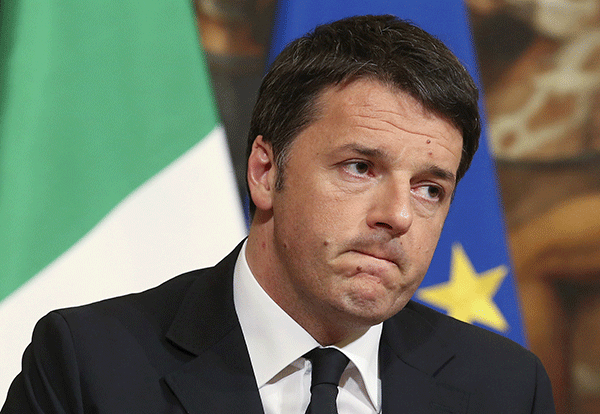 Italian Prime Minister Matteo Renzi speaks during a news conference at Palazzo Chigi in Rome, Italy, March 22, 2016. [Photo/Agencies]
ROME - Italian Prime Minister Matteo Renzi will formally resign after the 2017 draft budget is approved, Italian President Sergio Mattarella said on Monday.
"The President of the Republic, given the need to complete the parliamentary proceeding to approve the budget law, has asked the President of the Council to postpone his resignation until such commitment is fulfilled," Mattarella said in a statement.
Renzi formally submitted his resignation on Monday, after a constitutional reform backed by his cabinet was rejected by a large majority of voters in a referendum held on Sunday.
The proposed reform of the constitution was rejected with 59 percent of the vote, according to the Interior Ministry results.
Renzi announced on Sunday he would step down, as soon as it was clear the reform plan would not be approved. On Monday, he called a short last meeting of his cabinet, and then met Mattarella at the Quirinale palace in the evening.
The 2017 draft budget needs the parliamentary approval by the end of 2016, and it still lacks the green light of the Senate.
The final vote in the upper house might take place as soon as early next week, the Ansa news agency reported, citing government sources.