Italian PM announces resignation after defeat in constitutional referendum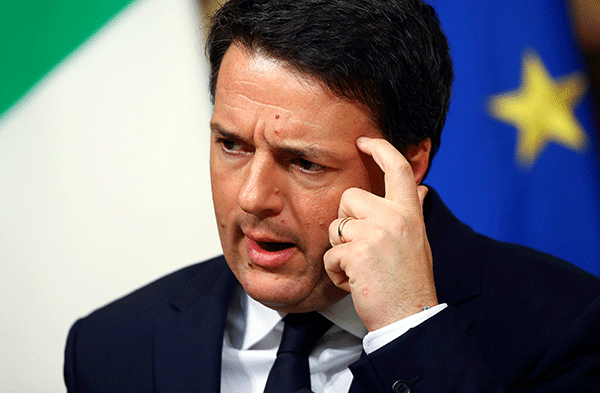 Italian Prime Minister Matteo Renzi leads a news conference to mark 1000 days in the government, in Rome, Italy November 18, 2016. [Photo/Agencies]
ROME - Italian Prime Minister Matteo Renzi on early Monday announced resignation, as exit polls suggested a large defeat in the referendum on cabinet-backed constitutional reform which was held on Sunday.
"The experience of my government clearly ends here," Renzi told a press conference early on Monday.
"Tomorrow afternoon, I will gather the cabinet to thank my ministers, and later go to the Quirinale (the presidential palace) to resign."
According to local media, "No" votes were at 59 percent and the "Yes" at 41 percent. "The vote turnout exceeded all expectations, and the No has won in an extraordinary, clear way," the prime minister said.
Polling stations closed at 11 p.m. local time, and definitive results were expected later on Monday.
Provisional data from the Interior Ministry showed over 65 percent of eligible voters cast their ballots, which was a very high turnout by Italian standards in a popular referendum.