Austrian chancellor congratulates candidate Van der Bellen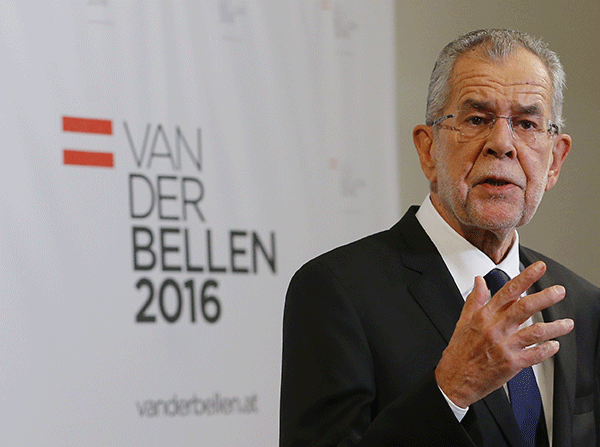 Austrian presidential candidate Alexander Van der Bellen, who is supported by the Greens, addresses the media during a press conference in Vienna, Austria, December 4, 2016. [Photo/Agencies]
VIENNA - Austrian Chancellor Christian Kern has expressed "sincere congratulations" to leading candidate Alexander Van der Bellen.
"I am convinced that in Van der Bellen we will have a president who will represent Austria in a superb manner domestically and abroad," he said in front of the media at his chancellery office in Vienna.
Kern thanked the electoral authorities and said like presumably many Austrians, he is glad the campaign is now over.
He also expressed respect toward candidate Norbert Hofer, stating that nobody should feel as though they lost, as "we are all Austrians."
Kern said it is important to return to a normal atmosphere, and that the country must work together as one in order to overcome challenges.