Voting starts in decisive Italian referendum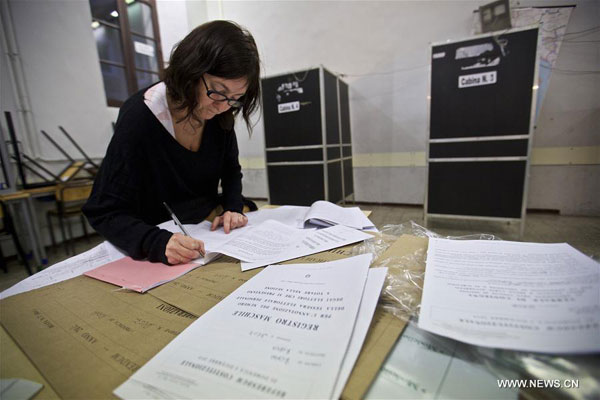 A staff member of a polling station checks information on the eve of the constitutional referendum in Rome, capital of Italy, on Dec 3, 2016. On Dec 4, voters will be called to have their say on a constitutional reform package, which the parliament had already approved with six consecutive readings in over two and a half years long debate. [Photo/Xinhua]
ROME - Italians started voting on Sunday in a referendum on constitutional reform, with Prime Minister Matteo Renzi promising to resign if he loses the ballot.
Polls opened at 7 am (0600 GMT) and are set to close at 11 pm (2200 GMT). Some 51 million Italians are eligible to vote and full results are expected in the early hours of Monday.
The reform reduces the role of the upper house Senate and claws back powers from regional authorities -- measures that the government says will bring political stability to Italy. However, almost all opinion polls over the past two months have suggested that Renzi will be defeated.