Brazil declares three days of mourning for soccer team killed in plane crash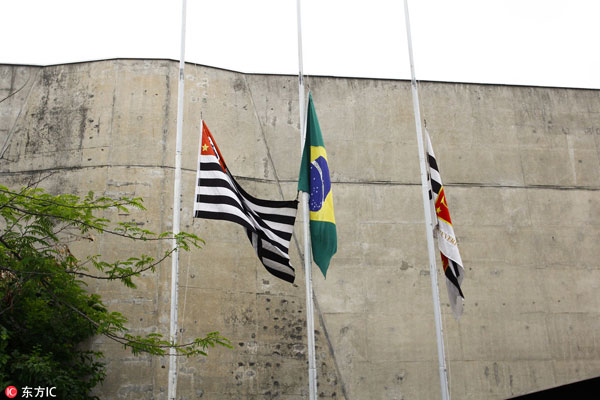 Flags are seen at half mast in public offices after Temer declares official mourning, Nov 29, 2016. [Photo/IC]
The South American Cup was suspended until further notice, and all matches of three tournaments taking place in Brazil have been suspended for a week.
Long a minor team, Chapecoense had recently ascended to Brazil's premier league. Last year, the team's performance earned it a spot to play in the 2016 South American Cup.
It was only the second time that it had qualified to compete in an international tournament, after also qualifying for the 2015 South American Cup, where it lost in the quarterfinals to Argentinian team River Plate.
The plane had taken off from Sao Paulo, Brazil and made a stopover in Bolivia before heading on to Medellin.
Recovery efforts continued. Officials said it was not immediately known why the plane crashed, but two black boxes have been recovered, Colombia's Caracol News reported.