Ivory burning won't increase price: Kenya wildlife chief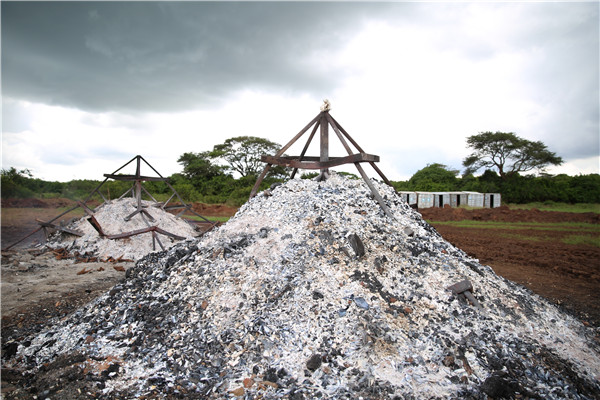 The remains of part of the 105 tons of ivory set ablaze. Photo Hou Liqiang/China Daily
"I am quite sure if we succeed in discussion with CITES in September and get a complete majority to support Kenya's resolution, ivory will be no longer be sold. I bet the price will go down again. If it comes down and if we can keep the ban in place, why will anyone kill elephants?", Leakey said.
He said, however, the only reason for killing elephants is domestic trade. "That's a much harder one to persuade people to ban and kill the stock on the root. I think the domestic prices of domestically traded ivory in a country that is banned internationally may rise, but the international price will come down, I believe," said the 71-year-old.
"And I ask the world, can we in the 21st century really morally and ethically justify killing wild species that are in danger, for trophies such as the ivory? Have we not reached the stage in our civilization? All of us should be shamed by the conscious regulated destruction of wild species. It's time to end it," he said, adding that's one reason he supports the burning.