Ivory burning won't increase price: Kenya wildlife chief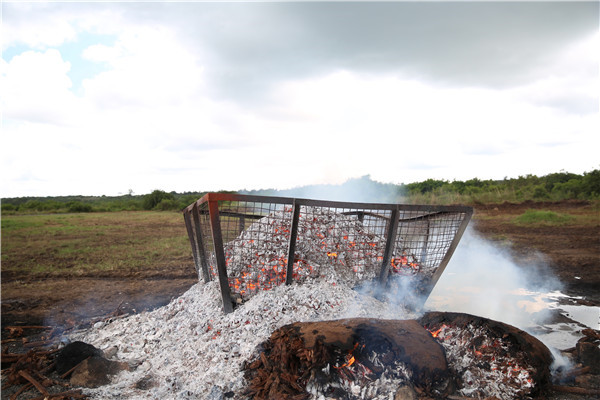 The 1.3 tons of rhino horn was still being burned on Thursday. Photo Hou Liqiang/China Daily
The price, however, went up again after South Africa and some other countries were allowed by CITES to have a one-off sale of their stock piles. "And within month, the price started to soar. Within five years, the price almost went back to what it had been when we burned it," Leakey said.
CITES, the Convention on International Trade in Endangered Species of Wild Fauna and Flora, is an international agreement between governments. It aims to ensure that international trade in specimens of wild animals and plants does not threaten their survival.
In 2008, the CITES Standing Committee gave a go-ahead to the one-off sale of108 tons of government-owned ivory from Botswana, Namibia, South Africa and Zimbabwe.