Income inequality remains a challenge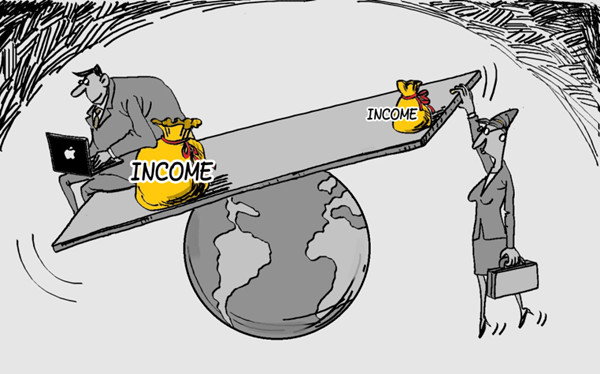 Income inequality [Yang Xia/ China Daily]
Editor's Note: The Communist Party of China will hold its 19th National Congress from Wednesday. In the runup to the meeting, China Daily asked four prominent experts for their views on developments in China and the country's global leadership.
Q&A
1. What do you feel has been China's biggest achievement over the past five years? What's the most notable change you've observed?
2. What three words would you use to describe China today?
3. What's the biggest challenge China faces, and how do you feel the country can go about overcoming this difficulty?
4. What are your expectations for the upcoming 19th CPC National Congress? What are the key issues you care about most?
5. What is your impression of President Xi Jinping?
6. How do you view China's role in today's world?
7. Do you believe that some of China's experiences or practices could be used to solve pressing global problems? If so, what are they?
8. What do you think China will be like in five years' time? How do you view China's longer-term future?
9. What's the most unforgettable experience or moment you've ever had in China, or related to China?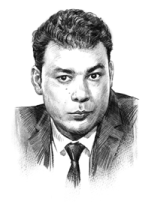 Ahmed Elsaid, Egyptian translator and publisher
The founder of a publishing house introducing Chinese books to the Arabic world who received the Special Book Award of China in recognition of his contributions.
1. I see greater self-confidence as the country's biggest progression. On one hand, China's leaders and its people have stronger mutual trust-said to be the strongest in the past 40 years-and on the other, the country is playing a more important role on the international stage. China is now recognized as a global player. I feel Chinese people are showing great confidence and pride in their nation and in its government.
2. Inclusiveness, wisdom and confidence.
3. The biggest challenge would be being forced into taking extreme steps. As the old Chinese saying goes, "Tall trees catch much wind." China is faced with some challenges related to rivaling countries and the possibility of being forced into taking extreme steps.
Chinese culture is known for encouraging inclusive, unpretentious and mild behavior. As China approaches international situations with its ancient wisdom passed down over thousands of years, it reminds me of the practice of tai chi as it gently wins over opponents. If China holds on tight to its cultural traditions and its wisdom, and preserves its chosen development modes, it will be able to tackle any problems and challenges it faces.
4. Every such grand meeting will be inspiring and meaningful to me, and my work. I will look to the culture and its further internationalization. I hope China will implement brave cultural measures to shed greater light in the world. I'm concerned with how China sees, and will plan its role in, international affairs.
5. He resembles Deng Xiaoping in some ways, and is a leader of historic importance and of global insight. Xi is confident, resolute and farsighted, and is willing to do things for the welfare of the Chinese people, as well as the world.
6. China is growing in importance, but I feel it has not yet fully imparted its influence or fully enacted help and support for others that matches its strength. There are many countries that expect China to play a bigger role in maintaining world peace and balanced development. I know many have high expectations of China.
7. China has wisdom. When you compare its development with that of other developing countries, you see that. China's cultural diversity and complexity are unique. In the process of its development over the years, China has not had a ready example to follow. It must find its own way to achieve progress, and China's development modes are being widely talked about.
One aspect of its wisdom is inclusiveness. China is open to new things. One key Chinese experience is that it knows its path and, no matter what happens, it sticks to the path, while keeping its eyes open. It is willing to learn from others, but also refuses interference in any form.
8. China will be more auspicious in the coming years. It may be reflected in higher global status or Chinese people having a better quality of life, as the country has planned. "Chinese confidence" will be a term more widely quoted. The Belt and Road Initiative will help the world understand more about China, and, at the same time, the Chinese will gain a better understanding of the world.
In the longer term, I'm expecting China to promote the "five-pronged approach" (policy coordination, infrastructure connectivity, unimpeded trade, financial integration, and strengthened people-to-people ties) via the initiative, which will enable greater world peace and integration.
9. I have many such moments. The hospitality shown by Chinese people when I first got here was really touching. It was not only kindness or politeness, people are supportive and helpful to new arrivals, asking for nothing in return. They helped me to settle down here and to learn to love the country. So now I feel that I am native to this place, familiar with everything here, and that I'm well accepted.