G20 as a guardian of global welfare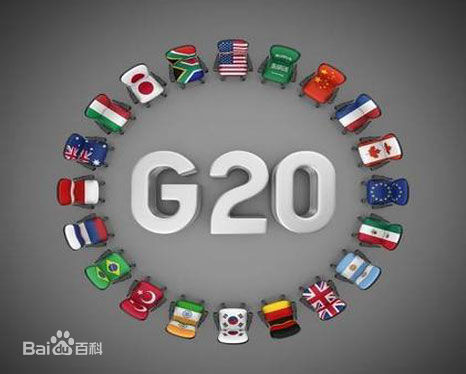 The G20 meeting 2017 is held in Hamburg, Germany, on July 7-8. [File photo]
Vowing to push for "interconnected" growth, leaders at the July 7-8 G20 summit in Hamburg, Germany, decided to take concrete actions to build economic resilience, improve sustainability, and assume global responsibility. They also resolved to tackle common challenges facing the international community, including terrorism, people's displacement, poverty, hunger, health problems, unemployment, climate change, energy security and inequality to ensure sustainable development.
The G20, which accounts for 85 percent of the world economy and 80 percent of global trade, used macro-level economic policy coordination to control the damage caused by the 2008 global financial crisis. The coordinated actions of the G20 members from 2009 to 2012 helped inject liquidity into markets, recapitalize international financial institutions, as well as provide a formula for global economic recovery and avoid crises.
Its efforts are also an exemplar of cooperation between developed and emerging economies. The rotating G20 chair allowed developing countries to help improve global economic governance. For countries such as China, India, Brazil and South Africa, which for decades have been at the receiving end of global economic policies set by institutions such as the International Monetary Fund and the World Bank, this opportunity has been invaluable. As the G20 chair last year, China brought issues that are vital to developing countries, such as trade in services, climate change and innovation, into the global economic governance framework.
Some doubt whether the G20 should have ventured beyond its original mandate of fixing the global financial architecture to take up noneconomic issues such as climate change, healthcare, migration and terrorism. But under pressure to address the larger socio-economic needs of its members, the G20 began to also focus on issues such as economic inequality, jobless growth and sustainable development challenges. As such, the G20's role has evolved logically.
Looking at the G20 from the perspective of effective global economic governance, one is tempted to ask: Do the G20 members see the grouping as a constellation of great economic powers or are they ready to act as guardians of global welfare? The G20 can achieve both objectives.
First, due to the G20's unique economic and political weight, its members have the special responsibility to facilitate free trade and take anti-protectionist measures. Sustainable economic growth cannot be achieved globally until every G20 member realizes it within its economy. To demonstrate sincerity toward their commitments, the G20 members should take measures to ensure free trade, investment and financing to also help improve the well-being of people across the world. This will boost domestic employment while helping correct global imbalances.
Second, the G20 members should work together to help the world economy to adopt low-carbon and resource-efficient growth models. They also need to establish coherent policy frameworks for inclusive growth anchored on the 2030 Agenda for Sustainable Development and the Paris climate agreement, and urge multilateral development banks and other international financial institutions to follow social and environmental standards set by the international community.
Third, the G20 economies should work out new institutional arrangements for North-South and South-South knowledge sharing to address global economic and social challenges, as well as to break the hold of major Organization for Economic Cooperation Development member countries on international knowledge networks. Innovative knowledge solutions can become effective on a global scale only if they are co-created by participants from different regions and reflect pluralistic ideas and approaches. The G20 should, therefore, establish an inclusive knowledge network to support its future actions and to interact with policymakers, as well as businesses and civil society across the world.
The G20 has gathered enough experience in global economic governance. As well as expanding its economic role, now it should also make efforts to transform itself from a club of economic powers to a genuine guardian of global welfare.
The author is a senior economist, Economic Research Institute for ASEAN and East Asia.