Can China lure more foreign talents with green cards?
parcher (US)
Many want to settle in China, because of the lifestyle it brings them. They can make a much better salary here (teachers excluded) than back in their countries, and are treated like super stars in some cities. Also, some foreigners who come for one year often want to extend that to a few more years, and so on. I did not come to China to settle, but I am certainly giving it some thought after living here for a few years.
I have never heard one bad comment from any foreigner who is living here.....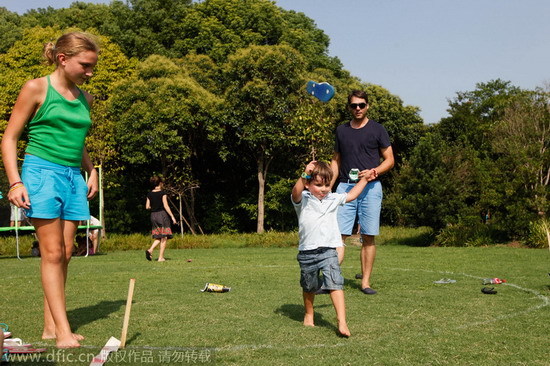 A foreign child entrant, center, kicks a flip-flop during the 4th Throw Tatane Cup at the Century Park in Pudong, Shanghai, China, on September 15, 2013.[Photo/IC]