Alipay's loose supervision will undermine trust in its new app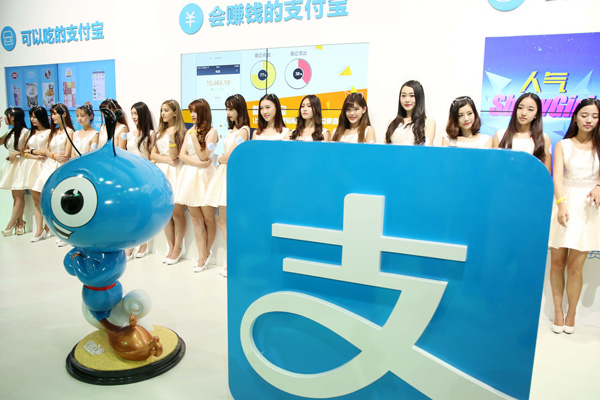 Showgirls pose at the stand of Alipay of Alibaba Group during the 13th China Digital Entertainment Expo, also known as ChinaJoy 2015, in Shanghai,on Jul 31, 2015. [Photo/IC]
The domestic online payment giant Alipay introduced a new product called "Circles" on Sunday, which invites users to join different social networks based on their registered information in Alipay. However, some users have reported finding large quantities of photos of scantily dressed young females in certain Circles pages. Southern Metropolis Daily comments:
It is an undeniable fact that Alipay is a success in terms of its online payment business: it has 450 million users. However, its parent company Alibaba has been trying to expand by developing its own social networking app.
There is a good reason for Alipay to try introducing a social networking app because WeChat, the mainland's popular instant messaging app, has long been allowing its users to make payments with it and that's a challenge to Alipay. So it is natural for Alipay to try and fight back.
However, Alipay has a certain disadvantage as a social networking platform. It has detailed financial records of its users' spending: what they have purchased, what investment they have done, and how much money they still hold in hand. As financial fraud is rather rampant, people might hesitate before going social with Alipay and many will simply avoid linking Alipay with their social network.
Maybe that's why Alipay loosened its regulation of users when introducing Circles and failed to prevent some of them from posting photos of half-naked young females online. Some have even speculated it intentionally did so in order to gain more publicity for the new product and attract more users.
It is rather unwise for Alipay to loosen its supervision because that will ruin people's trust in its new product.