Should for-profit private schools be banned?
Editor's note: China has a free, compulsory education system that is supported by funding from the central government and covers six years of primary school and three years of junior high school. That is nine years of education. Under revised legislation, profit-driven public schools are not allowed to engage in nine-year compulsory education. What do you think? Is it a wise decision to ban private schools that might provide better education? China Daily readers share their thoughts.
Ted180 (Canada)
Despite my (moderate) left-wing views and my dislike of elitism, I would oppose banning for-profit schools (which, I presume would serve higher-income children). As long as they meet the requirements of government educational standards, they should be permitted. They should receive no government money, and parents should not receive any tax deductions for the cost. I do not favor an overly-intrusive government. My personal opinion is that to separate children into special or elite educational groups is damaging to providing a sense of social solidarity beyond class identification.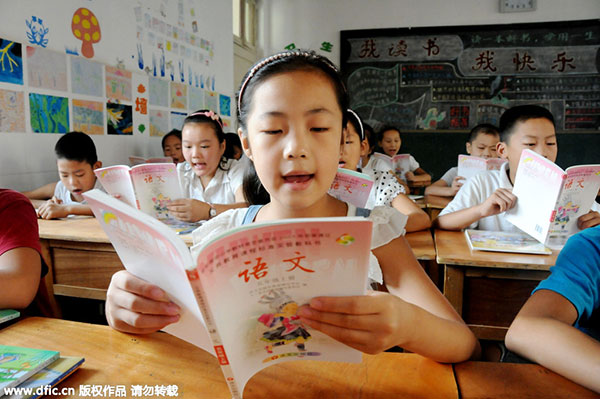 Students read textbooks at a primary school in Luoyang, Central China's Henan province, Sept 1, 2015. [Photo/IC]