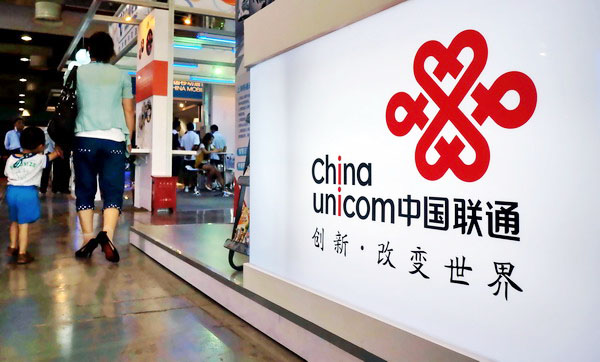 File photo of China Unicom exhibiting at an expo of Internet of Things in Shanghai. [Jing Wei / Asianewsphoto]
Hosting an economic meeting on Tuesday, Premier Li Keqiang mentioned the high cost and low efficiency of mobile Internet access in China, and urged that these issues be addressed. The Ministry of Industry and Information Technology later responded that they will accelerate this process. Comments:
China Telecom, China Netcom, China Mobile ... all these broadband providers actually have ties with each other, so they collude with each other to maintain the high prices, instead of competing and bringing them down. What is needed is not to build more base stations, but to break their monopoly in the industry so that consumers really have the right to choose.
Beijing News, April 16
The high prices and bad service of broadband providers have not only been a burden for consumers, they have also prevented Internet-based businesses from flourishing. As the GDP growth rate for the first quarter of 2015 has fallen to 7 percent, the lowest for the past six years, it is urgent to reform the telecommunications industry so that the providers no longer put their own interests before the interests of the whole of society.
Qianjiang Evening News, April 16
The State-owned enterprises that monopolize the telecommunications industry have become so big that they even disdain the law enforcers. In 2011, the National Development and Reform Commission announced an anti-monopoly investigation into China Telecom and China Unicom, with rumors there might be big fines. However, the probe soon ended without any fines because the two companies "promised to change". Four years have passed and what changes can be seen? They still monopolize the industry providing inadequate service at high prices.
China Youth Daily, April 16