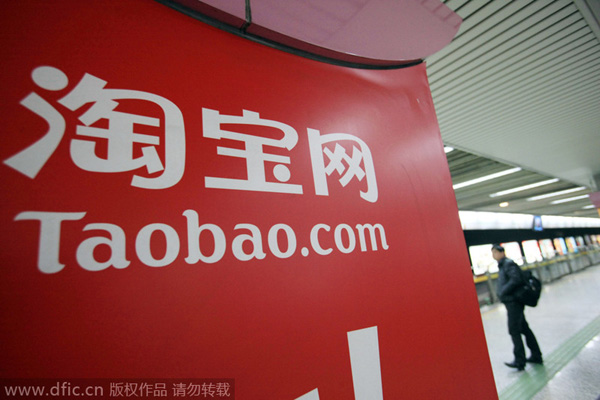 An advertisement for online shopping site Taobao.com of Alibaba Group is seen at a metro station in Shanghai, Nov 12, 2014. [Photo/IC]
Bad publicity hurts.
The New York Stock Exchange listed e-commerce giant Alibaba lost $11 billion in market value on Wednesday as it stepped into a high-profile war of words with the national market regulator over alleged sales of substandard and fake commodities on its online shopping platform, taobao.com.
No wonder the country's No 1 e-commerce giant appears beside itself, and poised for a fight with the State Administration for Industry and Commerce.
After releasing a satirical open letter to a SAIC official it believed responsible for the quality monitoring report, criticizing him as a "dishonest referee", Alibaba announced it would lodge a formal complaint to the SAIC about the official's alleged disregard of due procedure.
This is a fight that should never have happened.
It has occurred because taobao.com finds its lowest commodity authenticity ranking "unfair", thus unacceptable. The culprit, it believes, is the survey's sampling procedure.
That is a serious allegation. Problematic sampling and subsequent conclusions are harmful not only to consumer enthusiasm for online shopping, but also to international confidence in the made-in-China label.