Juzunme (Australia)
I noticed a lot of Chinese students in Australia just sticking to themselves and not trying to immerse in local culture. It is as if they have not left China. All they got back was a degree without the additional benefit of a foreign experience.
Chinese students in different part of the world should learn from the local experience and bring it back to China. That's how China can get ideas from various parts of the world just like what the Japanese did decades ago.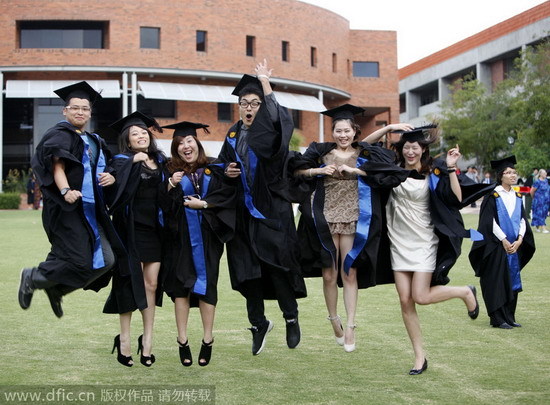 Chinese students pose for a photo at a graduation ceremony in Curtin University of Technology in Perth, Australia on Feb 11, 2012.