Editor's note: It is a Chinese custom to respect the old and care for the young, so people tend to offer their bus or subway seat to those more needy. However, disputes over seating have increased in recent years. Do you give up your seat when the bus is crowded or if traveling a long distance? Forum readers share their opinions. You are welcome to leave yours.
Crislyric (US)
Yes, I have given up my seat to an elderly person whether it is in the front,where there are signs saying you must give up your seat, or in the back. Now there have been occasions when I have offered and the person said no, so I continue to sit there comfortably for the rest of the ride. I do think that any young person should give up their seat to an elderly person unless they have some sort of disability that requires them to stay seated. I have seen times where teenagers don't offer and I'm the first to do so. Thinking about it, wouldn't you want someone to offer to your parents or grandparents?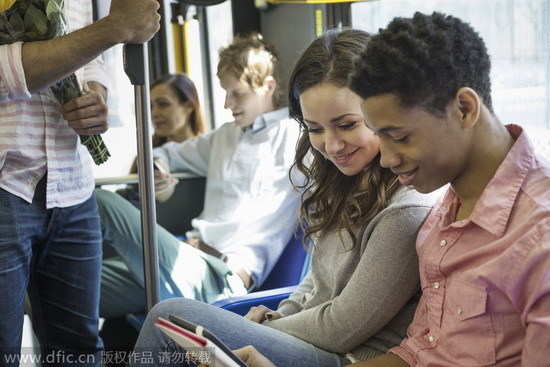 A group of people ride a city bus in New York city on Jan 23, 2014.