Editor's Note: There are many ways you can make our planet a better place. Every tiny bit helps. Here is some advice from our forum readers, which could help you improve the world. You're also welcome to leave your comments.
dostoevskydr
What counts most in life is what you do for others.
I am helping hand anonymous.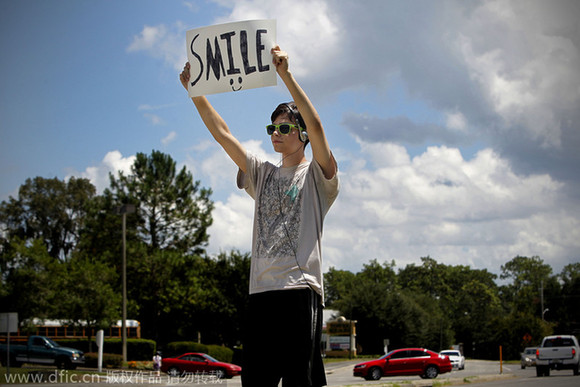 Jason Crawford, 19, walks along Tower Road holding a sing encouraging people passing by to smile on Tuesday, August 19, 2014 in Gainesville, Fla. [IC/Photo]
The original piece: http://bbs.chinadaily.com.cn/thread-1072266-1-1.html