GlennH (New Zealand)
I am a New Zealander. I have no problem with food safety. I can drink water from my tap, and meat, fruit & vegetables are all safe (all meat is inspected, and there are rules governing use of pesticides on edible plants).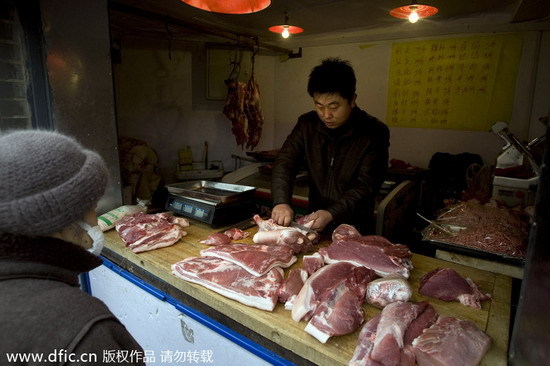 A butcher cuts pork for a customer in Beijing, China, Tuesday, Dec. 9, 2008. China will launch a food safety campaign Wednesday with raids on food makers to weed out illegal or excessive chemicals in food, in the country's latest move to restore trust hurt by a tainted milk scandal.
The original piece: http://bbs.chinadaily.com.cn/thread-887453-1-1.html