Editor's note: When love leaves a marriage, should parents put children first and stay together? Readers from around the world have voiced their opinions. Feel free to comment.
xnzcoffee (China)
Marriage is a complicated question. Everyone hopes they can have a good spouse who can love them forever. But things change and the person will change as life passes. In China, I bet most of marriages remain intact for the kids. Even if they don't love each other, they act as a family but keep finding there true love in their life.
For a woman, if there is no severe abuse in her marriage, she will try to stay in it until the baby grows up. There is a saying: no telling happiness at all, try to make life steps smooth is the only thing we can do...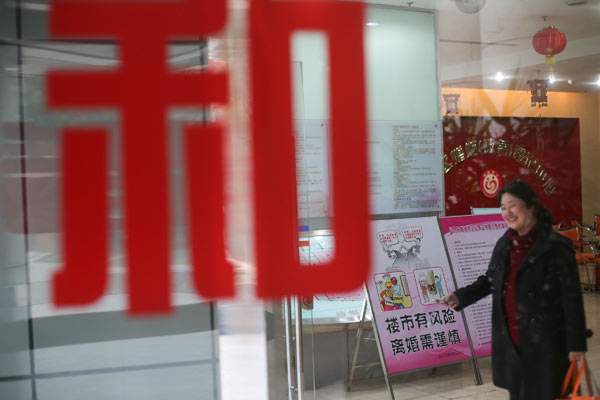 A Shanghai marriage registration office displays a sign warning about risks in the property market and telling buyers to think twice before getting divorced. Divorce rates in some major cities have risen dramatically in the first three quarters, with experts saying many couples are divorcing to avoid paying property taxes. PROVIDED TO CHINA DAILY
The original piece:
http://bbs.chinadaily.com.cn/thread-736735-1-1.html