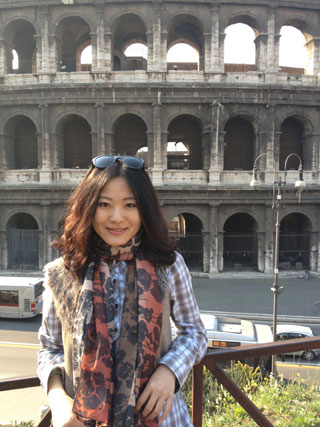 Ann Zhang
For me, to be honest, going aboard to study was only a new chapter in my life. I never intendednot to come back to China. Instead, going aboard was a good experience for me. During this time, I not only met different people, understood different cultures and festivals, I also traveled a lot within European countries. In addition, after five years' full time work in a company,I'm willing to go back to the campus, and enjoy being a student one more time.
I always remember the time when I was in the classroom and enjoyed the sunshine through the window, listening to the teacher.
I came back to my county last year. Here, I have my my the memories returned to my mind. I am familiar with the air, the smell here, even though it's polluted, but still, I'm back…. Now, I'm working in an international standard private hospital as an assistant to the CEO. With healthcare rapidly evolving in China, I'm very glad to work in this kind of emerging industry.