Editor's note: With Father's Day on Sunday some of the forum readers have shared old photos of their dad when he was a young man.
Anming (Austria)
The picture shows my father playing in a rock concert in 1970. Thanks to him, each single day of my childhood was filled with music. He has instruments from many different countries, guitars, a piano, a sitar, a cello, drums, etc. He also had an amazing sound-machine that could make loud applause and the sound of ocean waves before people started owning computers.
On summer evenings, my father plays blues guitar in our garden while we drink wine and enjoy the fresh air. He plays when and what he feels like. Still, when I was little, he would play "Everything I do" by Bryan Adam's a hundred times a day for me on the piano without loosing his patience.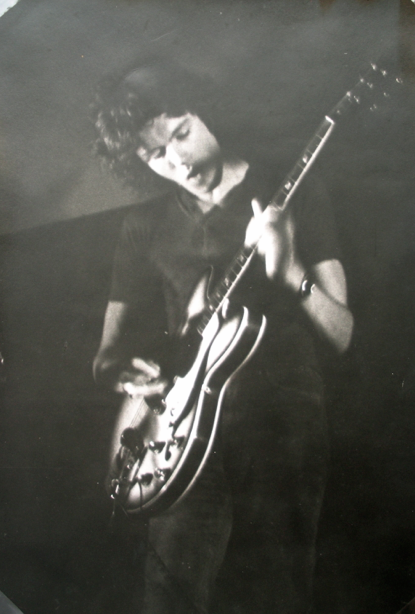 The original piece: http://blog.chinadaily.com.cn/blog-1354694-19973.html
[ChinaDaily online forum offers people from all over the world and all walks of life the opportunity to share their thoughts and feelings. Join us now! BBS:bbs.chinadaily.com.cnBlog:blog.chinadaily.com.cn]