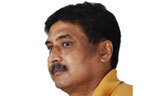 India has been in the news recently for all the wrong reasons: corrupt officials and ministers, nationwide protests against corruption, falling economic growth rate and most recently the rape of a 23-year-old paramedical student on a moving bus in the capital New Delhi.
The incident is too gory and barbaric to be repeated here; suffice it to say that the victim was raped, battered and thrown out of the moving bus on the night of Dec 16 and breathed her last on Dec 29 in a Singapore hospital where she was flown a couple of days before. Five of the six accused in the case face trial for abduction, rape and murder. The sixth is a minor and will be tried in a juvenile court.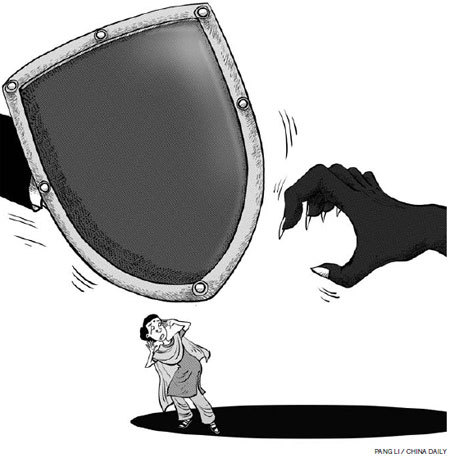 Many rapes have been reported from India after the one in New Delhi but none have forced Indians across the country to take to the streets in such large numbers. This may suggest that rapes are rare in India and Indians react vociferously, even violently as we recently saw in Delhi, against rape. Neither, however, is true.
Rapes are as common in India as any other country. In fact, it has one of the highest incidents of rape in the world. Many may cite statistics to say that reported rapes for each 100,000 of the population in India is just 1.6, whereas the corresponding figures for the United States, the United Kingdom and Sweden (all developed countries) are 32.3, 26.4 and 25.2. But there is a catch here. The social stigma attached to rape in India is so horrid that most of the rape victims (or their parents and relatives) hush up the crime and suffer in silence.
Then there is the problem of police even for victims who are bold enough to face the world to seek justice. Local police are reluctant to register complaints against rape. If the victim comes from a poor family, police could even refuse to file a case. Matters can get worse for the victim if the accused is rich or politically influential. In such cases, instead of registering a case against the accused, police register a complaint against the victim or her family and even put them behind bars.
Besides, even if a court takes up a rape case, the accused can be granted bail and return to threaten the victim and/or her family with dire consequences if she does not withdraw the charges. And by the time justice is delivered, which is not often, the social stigma devastates the victim and her family.
This should give a rough idea of the pathetic situation rape victims and their families find themselves in India. The situation, however, may not be very different in many countries, including China.