A new work permit system for foreigners in China will be fully launched around the country on April 1.
The latest benefit of the Shanghai Free Trade Zone (FTZ) is to its non-Chinese residents, who can apply for permanent residence in China simply with a letter of recommendation from the FTZ authorities.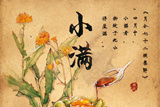 Grain Buds, the 8th solar term of a year, begins on May 21 this year, and ends on June 4. It means that the seeds from the grain are becoming full but are not ripe.
What we do
SAFEA is responsible for certifying foreign experts to work in the Chinese mainland and organizing overseas training for Chinese technical and managerial professionals.


All Rights Reserved Sponsored by State Administration of Foreign Experts Affairs Powered by China Daily
京ICP备05011597号