Hechi is in the northwest part of Guangxi and the south of Yunnan-Guizhou Plateau on an important route to the coast. It has beautiful scenery, breathtaking mountains, caves and water.
Fengshan county, Hechi has been approved as one of the fourth batch of national-level ecology and civilization construction demonstration counties on Nov 30.

The Rongshui-Hechi Expressway was officially opened to the public on Nov 28, becoming the first expressway accessible in Luocheng Mulao autonomous county.

Two silk cultural fashion shows were staged in the Civic Cultural Square of Yizhou district, Hechi on the evening of Nov 25 and the morning of Nov 26.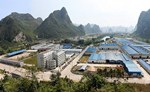 Dongjiang Industrial Park
Dongjiang Industrial Park was established in June 2003 and was rated as an A-type industrial park of Guangxi in December 2007.
。
。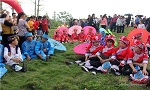 Folk songs of the Mulao ethnic group
The folk songs of the Mulao ethnic group are collectively created by the Mulao people.
。
。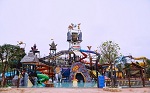 Four-day self-driving adventure tour from Baise to Hechi
Baise and Hechi are two neighboring cities in Guangxi Zhuang autonomous region and its two largest prefecture-level cities.
。