Shouxiang International Hotel
By (govt.chinadaily.com.cn)
2019-11-26
Shouxiang International Hotel is situated in Bama Yao autonomous county in Guangxi Zhuang autonomous region, the renowned "World Longevity City". It is close to Shouxiang Square and has convenient transportation.
Shouxiang International Hotel offers a variety of services, including catering, entertainment, lodging, conferences, and leisure. It received government officials during the Spring Festival in 2011 and has been praised by the leadership.
The hotel has a grand and luxurious style, equipped with bars and coffeehouses. Its restaurant is rated as one of the "top ten healthy restaurants in China" and is the most high-end dining option in Bama Yao autonomous county.
Shouxiang International Hotel has facilities including conference rooms, multi-functional halls, a gym, sauna, and KTV. It is an ideal place for relaxing and doing business alike.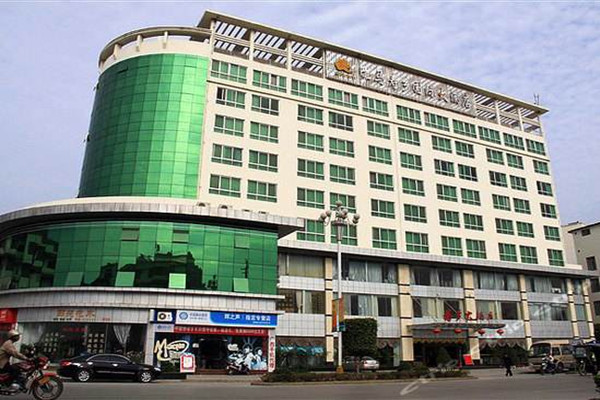 The exterior of the hotel. [Photo provided to chinadaily.com.cn]
Address: No 488 Shouxiang Ave, Bama Yao autonomous county, Hechi
Tel: +86-778-6228688
Fax: +86-778-6228688