Du'an Subterranean River National Geopark
By (chinadaily.com.cn)
2020-09-25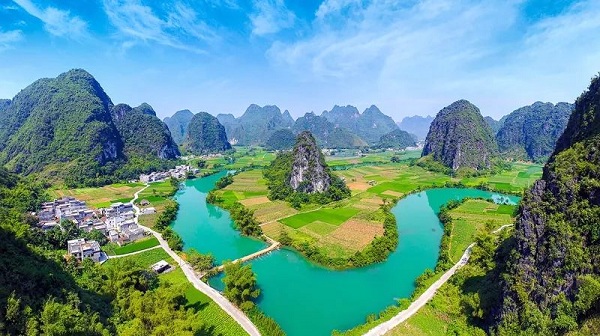 Aerial view of Du'an Subterranean River National Geopark. [Photo/Hechi Daily]
Located in the slope zone from the Yunnan-Guizhou Plateau to the Guangxi Basin and the central and western part of the exposed karst area in northwest Guangxi, Du'an Subterranean River National Geopark covers an area of 210 square kilometers. It boasts rich geological relics, with six categories and 33 basic types.
The geological relics and the Disu subterranean river system constitute a comprehensive geopark, with the subterranean river skylight group as the core, integrating typical and rare karst landscapes, as well as humanistic and biological landscapes.
The huge and complex Disu subterranean river system is composed of the main stream and 12 tributaries, with a total length of 241 kilometers. It is called "the first subterranean river in China" and is the first subterranean river in the world to be named academically.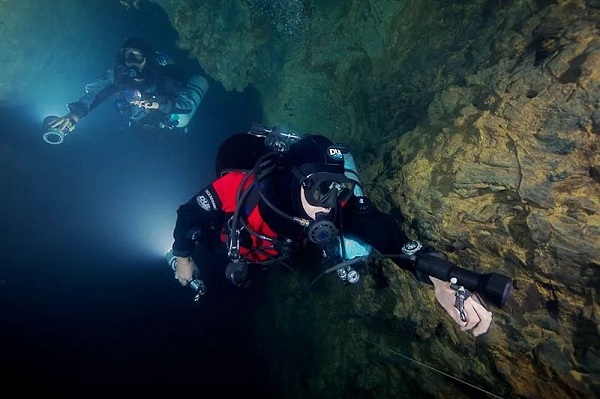 Divers explore the Disu subterranean river of Du'an Subterranean River National Geopark. [Photo/Hechi Daily]
There are more than 300 skylights distributed along the subterranean river, of which 136 are large-scale and typical in shape, with 47 being easily accessible. They are currently the most densely distributed and highly ornamental subterranean river skylight group at home and abroad, which is a paradise for diving enthusiasts.
The park is an excellent place for popular science education as the karst peak cluster depressions and peak cluster valley landforms of Disu subterranean river are recognized as typical representatives of tropical and subtropical karst landforms, while freshwater jellyfish, also known as "panda in the water," can be found here.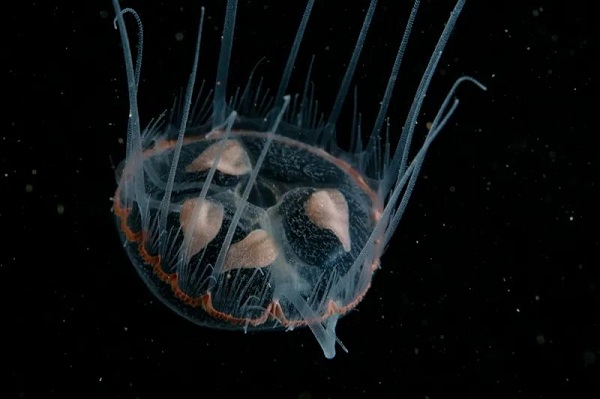 Freshwater jellyfish, also known as the "panda in the water," can be seen in the Disu subterranean river. [Photo/Hechi Daily]