Geyasigu Hotel
By (govt.chinadaily.com.cn)
2019-11-29
Geyasigu Hotel, located in Geyasigu resort in Nandan county, Hechi, is renowned for its mud hotel rooms.
There are 19 mud buildings which can accommodate around 150 people per night. The rooms are made of natural mud with no radioactive elements. They are warm in the winter and cool in the summer.
Upon entering the premises, visitors are greeted with a plethora of blooming flowers. The rooms are decorated in a quaint style, with bronze drums, bull horns, and bird cages unique to the Yao ethnic group.
Covering an area of 18.5 mu (1.23 hectares), the hotel has 12 barns, a swimming pool, and large decorations. Its layout resembles that of a Yao village and achieves a balance between natural and man-made elements.
The hotel rooms make use of local decorative styles, creating a cheerful atmosphere. There are special suites for lovers as well as various leisure facilities.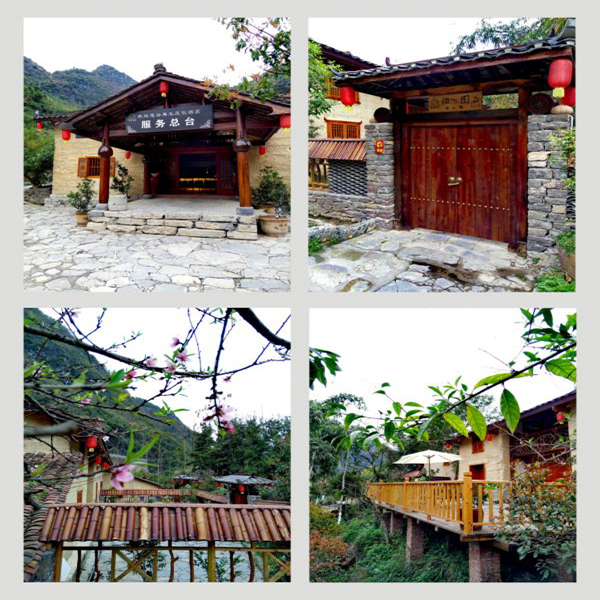 The resort achieves a good balance between natural and man-made elements. [Photo/ndgysg.com]
Address: Lihu Yao autonomous township, Nandan county
Tel: +86-778-7977788
Fax: +86-778-7271999