2017-05-19
A group of 19 overseas students from Shanghai International Studies University set foot on a journey to East China's Wuyi Mountain, Fujian province from May 3 to 5.
2017-05-14
Zhang Yimou, one of the country's most successful filmmakers, is known for interpreting traditional Chinese culture into international hits, including his martial arts epics, Hero and House of Flying Daggers, and art-house film Coming Home.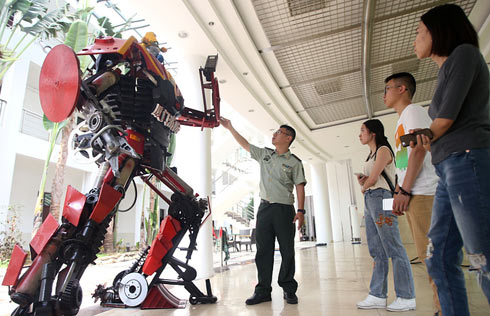 2017-05-12
A firefighter showcases a robot model made of scrap fire equipment in Xiamen, East China's Fujian province, on May 11, 2017.
2017-05-11
Construction on the Pingtan campus of Fujian Normal University Affiliated High School is scheduled to be finished by the end of July, and its first students will start class in September.
2017-05-11
Yao Weijun, a 23-year-old fireman, lost his life while trying to save a 95-year-old woman from a fire in a house in Ningde, East China's Fujian province last week.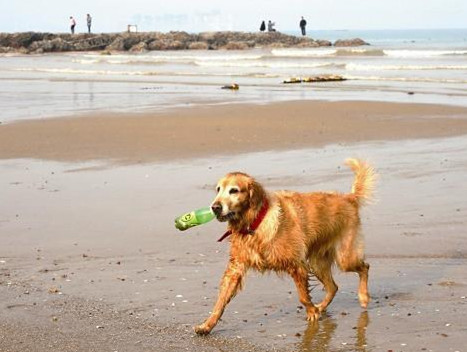 2017-05-11
For three hours, a dog ran here and there picking up waste cans, abandoned slippers and floating plastic bags in the seawater at tourist attraction Zengcuoan Village in the coastal city of Xiamen, Fujian Province.