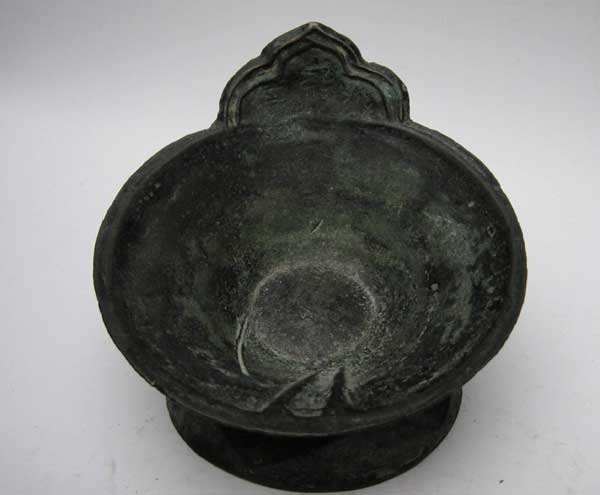 Photo by Huang Zhiling / China Daily
"A single lamp is cheap," he explains.
"But it's expensive to buy thousands of them. Some people advise me to invest a lot of cash in a single piece of bronze ware or porcelain that will quickly rise in value. But I'm only interested in lamps. They make me happy."
And they bring joy to others, he believes.
Many foreigners and Chinese, including people prominent in their fields, have visited Yao's collection.
"Their praise for Yao Yulin has made me realize the significance of his hobby," says his wife, Chen Shaomei, who didn't support Yao at first.
Chen previously believed it was a waste of money.
The family struggled to make ends meet after their son was born in 1987. Yao's collection strained finances.
Although a real estate tycoon offered to buy Yao's collection for 3 million yuan four years ago, the prideful Yao rejected him.
"I turned him down, even though I'm not rich," Yao says.
He has kept a note for more than a decade from a British teacher named Caroline Portsmouth, who viewed his collection in 2004. It reads: "I was fascinated and surprised by Lao Yao's collection, and it was a lovely interlude to see something of China down the ages. Your country owes a debt to those like you who care enough to devote their time and energy to preserving its history and culture."
Ma Luyao contributed to this story.
For more China Face, here