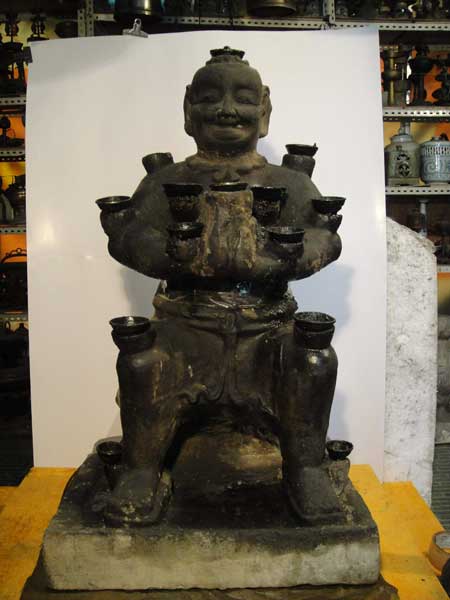 Photo by Huang Zhiling / China Daily
Yao regretted not being able to buy the rarest lamp he's seen. But he had another business trip to Hohhot three months later.
"I was excited and nervous because I didn't know if it was still there."
It was.
He told the storeowner that he'd returned because he'd been obsessed with lamps for more than two decades.
The merchant was moved by Yao's story and sold it to him for 600 yuan, its purchasing price.
"I felt like I was reunited with a long lost comrade when I held the lamp in my hands," Yao says.
Yao says memories of his mother inspired his love of lamps.
He recalls finding an old oil lamp when he returned to his home in Henan province's Zhumadian after serving eight years in the People's Liberation Army following his 1972 high school graduation.
"My mother used to sit by the lamp to cut paper to make notebooks for my homework," he recalls.
"It's a memory of childhood and of mom. I took the lamp back to Chengdu and put it on my desk."
A collection was born - but one that has cost Yao, who earns less than 5,000 yuan a month, nearly all his money.
For more China Face,
here