Leonardo da Vinci's 'Salvator Mundi' expected to fetch $100m at auction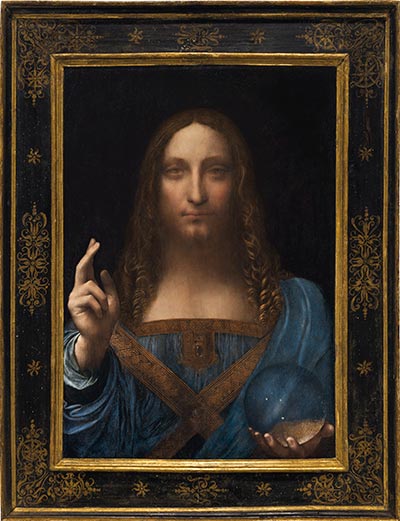 Salvator Mundi [Photo provided to China Daily]
Nearly six decades ago, an oil painting titled Salvator Mundi ("savior of the world" in Latin), which was attributed to Italian painter Bernardino Luini (1480-1532), was sold 45 pounds ($60) in a London auction.
In 2011, the same painting, after being restored and researched, was identified as being executed by Leonard da Vinci. It is believed that fewer than 20 of Da Vinci's paintings are known existent.
The painting will be on show in Hong Kong from Friday to Sunday. It will then be exhibited in San Francisco, London and New York.
It will be auctioned by Christie's in New York on Nov 15. The estimate is around $100 million.
Salvator Mundi is a regular subject in iconography, in which Christ raises his right hand, his second and middle fingers crossed and holds in his left hand a crystal sphere which symbolizes earth. Painters who depicted the theme include Titian, Raphael and Giovanni Bellini.
Da Vinci's version was dated around 1500. It was once in the collection of King Charles I (1600-49). Then it was transferred in several hands. Its previous records of collection were lost. And after being repainted, it was credited to Luini, a follower of Da Vinci.