Bid to promote Colombian emeralds in China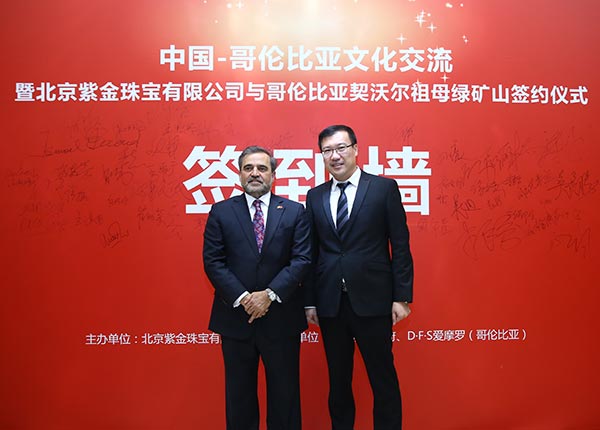 [Photo provided to China Daily]
The Beijing Zijin Jewelry Co Ltd and Chivor Emeralds Mine in Colombia recently signed a strategic agreement at the Great Hall of the People in Beijing.
Under the agreement, the companies will sell Colombian emeralds in Chinese stores and on e-commerce platforms, and establish an emerald-cutting center in China.
"I hope the cooperation will help promote Colombia's emeralds among the Chinese. The green gemstones represent hope and love, and the Chinese value marriage and love," said Oscar Rueda, Colombia's ambassador to China, who attended the event.
He also hoped that more Chinese companies would help agriculture in Colombia, under the framework of the Belt and Road Initiative.
And, they can also use of Buenaventura — the main port of Colombia on the Pacific Ocean — to move goods to Latin America through Colombia.
He added that since China established diplomatic relations with Colombia in 1980, the two countries have worked closely in culture and sports.