Tang Xianzu theater festival begins in Fuzhou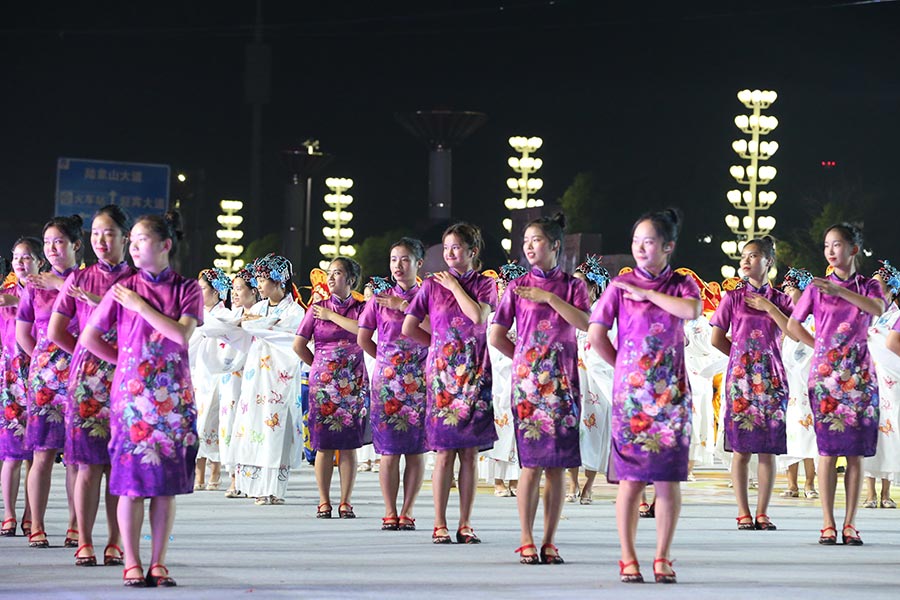 [Photo by Jiang Dong/China Daily]
The Tang Xianzu International Theater Festival started in Fuzhou, East China's Jiangxi province, on Sept 24, with artists and scholars from China and Britain, the United States, Spain, Singapore and Thailand, among other countries participating in the monthlong event that is being held in the hometown of the renowned playwright of the Ming Dynasty (1368-1644) after whom it is named.
TNT Theatre Britain, the National Theatre of Albania, Four Seasons Theatre Company and theaters from across China will present shows and take part in forums on culture and innovation.
The annual festival debuted last year.
Tang Xianzu was famous for his four plays, known together as the "four dreams of Linchuan".
Among his plays, the best known is The Peony Pavilion, which tells the tragic story of two lovers — an official's daughter called Du Liniang and a young scholar called Liu Mengmei — and is usually compared with Shakespeare's Romeo and Juliet. Shakespeare and Tang both died in the same year.