Hainan – China's tropical island destination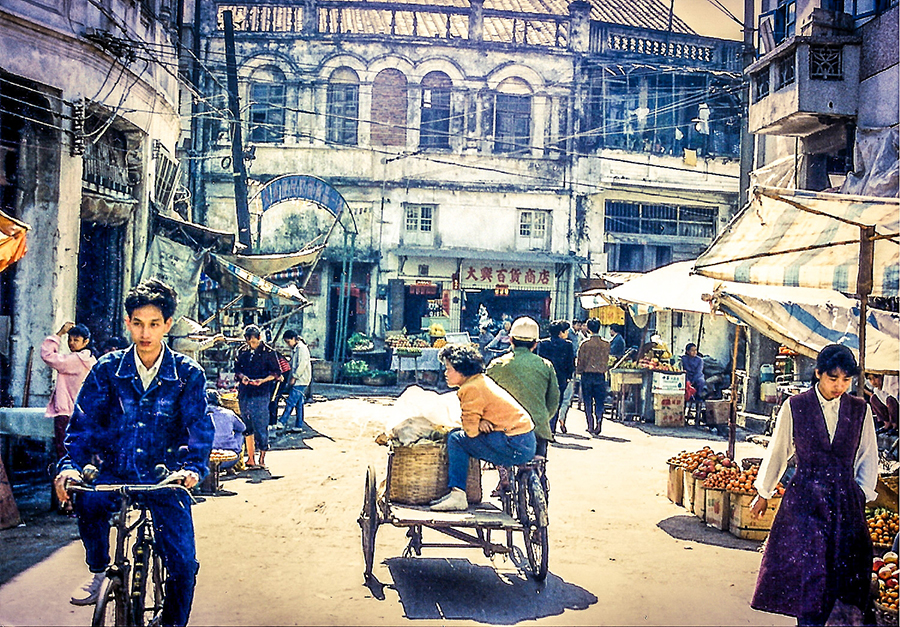 Old port area of Haikou 1993. [Photo by Bruce Connolly/chinadaily.com.cn]
Over the upcoming 'Golden Week' Hainan will attract many holidaymakers. Twenty-four years ago, it was a very different island, with tourism in its infancy.
Train Z201 departs Beijing daily at 5:54 pm, heading south towards western Guangdong before being transported by a dedicated ferry across the Qiongzhou Straight to Hainan Island. Thirty hours after departure, hopefully with the sun rising over the South China Sea, it rolls into Sanya, a tropical city located on the island's southern tip. In January 1993 that option was not available! While living in Guangzhou, Hainan often came up in conversation. It had been administered by Guangdong until 1988 with a close relationship persisting through family and commercial connections. Fascinated, I decided to give it a try, but getting there?
It was possible to fly to Haikou, the provincial capital, but for the adventurous traveler there was another option – boat! A mixed cargo/passenger vessel followed the busy Pearl River for several hours before emerging onto the extensive, wide estuary between Hong Kong and Macao. Overnight the ship skirted Guangdong's southern coast, berthing mid-morning at Haikou's port. In the bay many vessels lay at anchor waiting to enter this gateway to an island intriguingly referred to then as 'China's Hawaii'. Today Haikou continues expanding its port functions with container handling, playing a significant role in China's contemporary Belt and Road Initiative.
Haikou, literally, 'Mouth of the Sea', was a key staging point along the Maritime Silk Road from Europe, the Middle East and on through southeastern Asia to a string of ports, including Fujian's Quanzhou, even influencing Zhejiang and beyond. Maritime commerce led to cultural interaction resulting in a fusion of architecture, food, lifestyles and language.