Hand-made silver mooncakes eagerly sought at market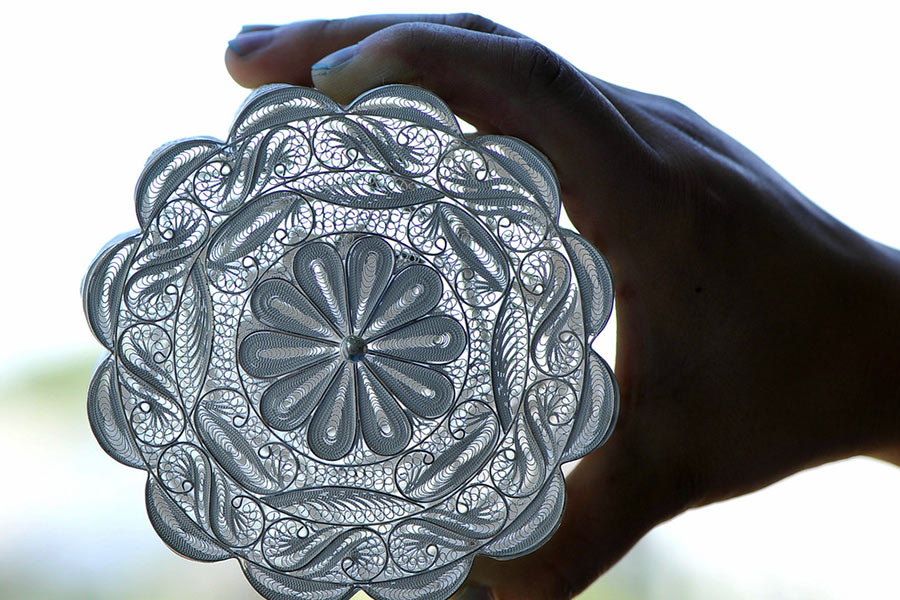 A silver mooncake held by a staff member at a workshop in Kaili city, Southwest China's Guizhou province, on Sept 27, 2017. [Photo/IC]
With the Mid-Autumn Festival around the corner, mooncakes — the traditional Chinese delicacy — have already hit shops and stores across the country.
Chinese people often eat mooncakes with their family to celebrate the family reunion festival, which falls on the 15th day of the eighth lunar month — Oct 4 this year. Moreover, hand-made silver mooncakes are also eagerly sought in Kaili city, Southwest China's Guizhou province.
These silver mooncakes are made by several young people at a workshop, and they have adopted traditional silver jewelry crafting procedures used by local ethnic groups. To create each of these mooncakes, these young people will spend 15 days' work handcrafting them. Each silver mooncake is priced at least 3,000 yuan ($ 451) and up to more than 5,000 yuan.