Images capture life of ethnic groups in China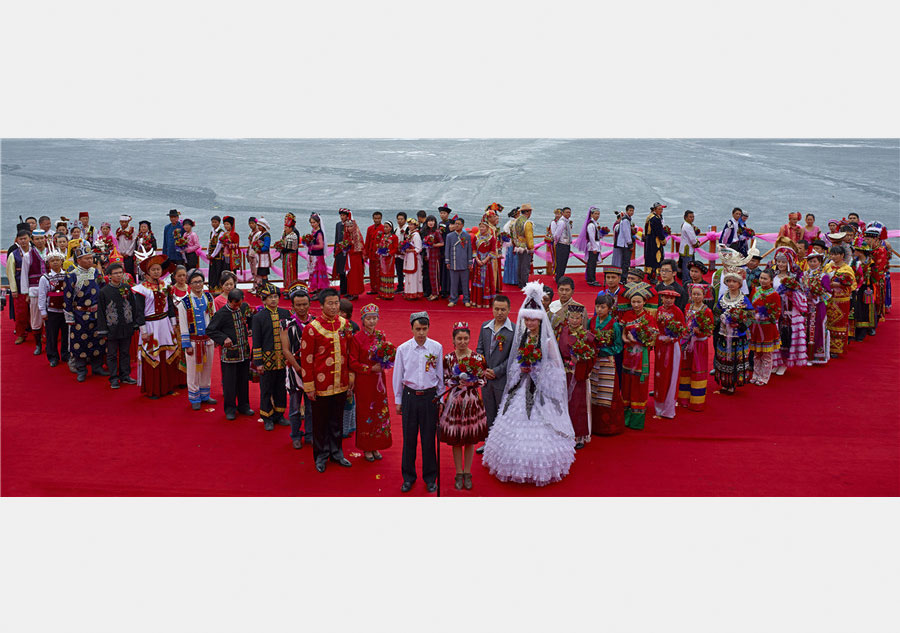 Zhao Lei's work 56 Ethnic Groups United As One Family. [Photo provided by photoint.net]
An exhibition showcasing the life of different ethnic groups in China was held recently at the Beijing Cultural Palace of Nationalities.
The exhibit was held to mark the upcoming National Day and 19th Communist Party of China (CPC) National Congress, which will convene on Oct 18 in Beijing.
The photos on display were selected from more than 7,000 works from across China, and photographer Zhao Lei's work 56 Ethnic Groups United As One Family fully expresses the theme.