China's giant lanterns to light up Scotland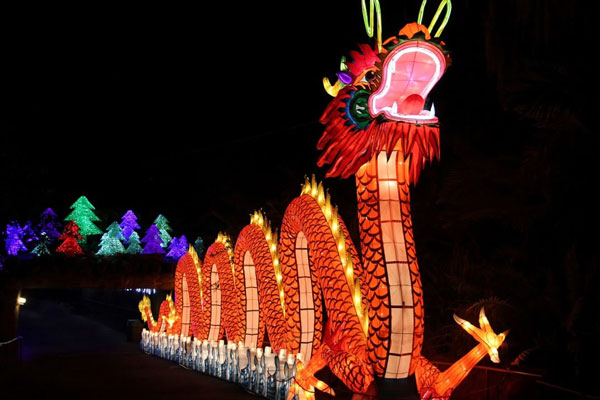 RZSS Edinburgh Zoo Photo [Photo/CGTN]
This winter, Edinburgh Zoo will be home to The Giant Lanterns of China, an installation of over 450 dazzling giant lanterns that will illuminate the zoo for 50 awe-inspiring nights.
From December 1st to February 25th, the zoo will become the only place in Scotland to host such an event – lighting up Edinburgh's skyline with the glow of 34 colossal, animal-themed lantern installations.
A total of 150 Chinese craftsmen from Sichuan Province will create a trail around the zoo. It's expected that the job will take the craftsmen a staggering 25,000 hours to complete.
There will be 211 large scale animal-themed lanterns including 30 giant pandas, 12 lions, 30 native birds, 15 snails, 20 penguins and 25 flamingos alongside detailed backdrops of flowers, fauna, insects and Chinese heritage symbols such as signs of the zodiac and traditional archways.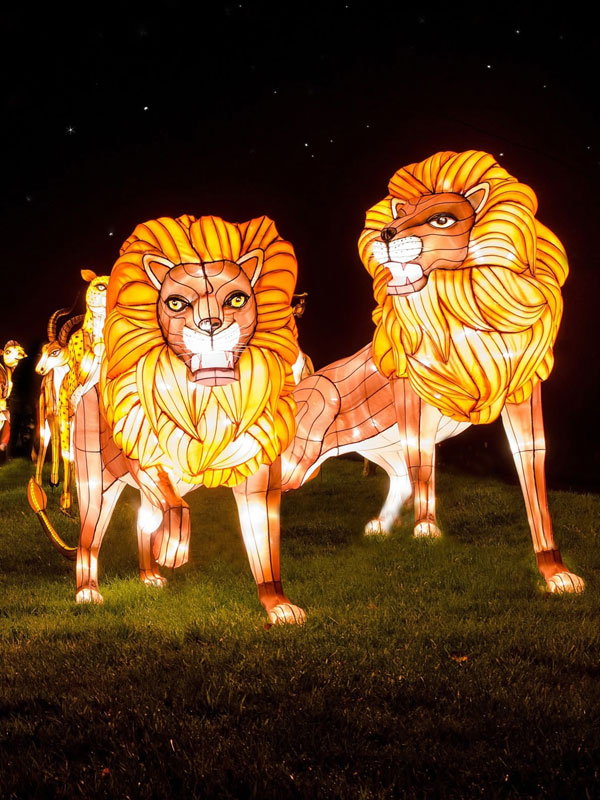 RZSS Edinburgh Zoo Photo [Photo/CGTN]
One of the highlights will be a 19-foot high and 115-foot long Chinese dragon, majestically guarding the zoo until the event ends during the Chinese Spring Festival.
The lanterns show stems from a long standing relationship between the zoo and Sichuan Province, the birth place of Edinburgh Zoo's giant pandas. It's home to the only giant pandas in the UK – Tian Tian (Sweetie) and Yang Guang (Sunshine).
"Edinburgh Zoo has very strong ties with China and Chinese culture thanks to our famous giant pandas. This winter, Edinburgh Zoo will be transformed by The Giant Lanterns of China, an awe-inspiring installation that will illuminate Edinburgh in spectacular style," said Barbara Smith, CEO of Edinburgh Zoo.
"As the only place in Scotland to see these lanterns, The Giant Lanterns of China will encourage local supporters and visitors from around the world to view our animals and conservation work in a new light," she added.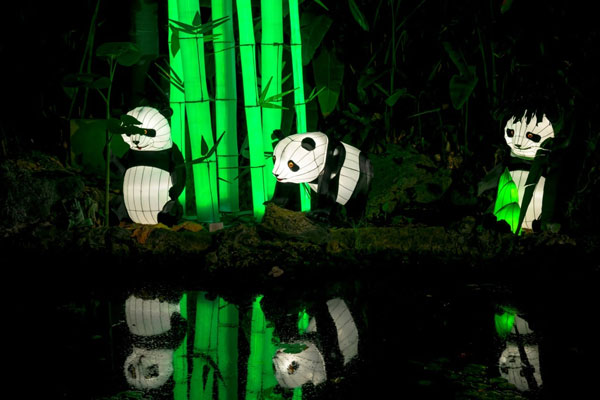 RZSS Edinburgh Zoo Photo [Photo/CGTN]