Inspired by a tree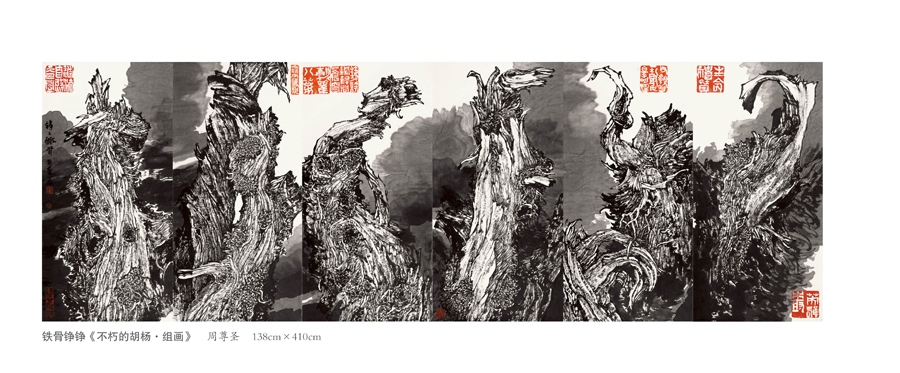 [Photo/China Daily]
Zhou says he feels that he is opening up new vistas when he depicts poplars.
"Classic mountain-and-water paintings present an oasis of serenity, poetry and seclusion, and the painters and the viewers want to live in it forever. But it is difficult to convey the same feeling when painting the landscapes in Xinjiang," he says.
"When I paint a tree, I focus on the meaning of life. The tree itself is a celebration of life."
In Zhou's paintings, poplars stand firm while their leaves are blown away and the branches are broken. And like a wounded fighter, the big tree has holes like a wide open mouth or eyes filled with tears.
"When water fuses with ink under my brush, I find the souls of the poplar trees."
His friend, painter Fu Bogeng, says that to prepare for the exhibition, Zhou painted for more than three months and often skipped meals.
"Sometimes he progressed fast, looking rather excited. When he got stuck, he stopped for several days and smoked a lot," Zhou says.
"He connects his life and creation with poplar trees."